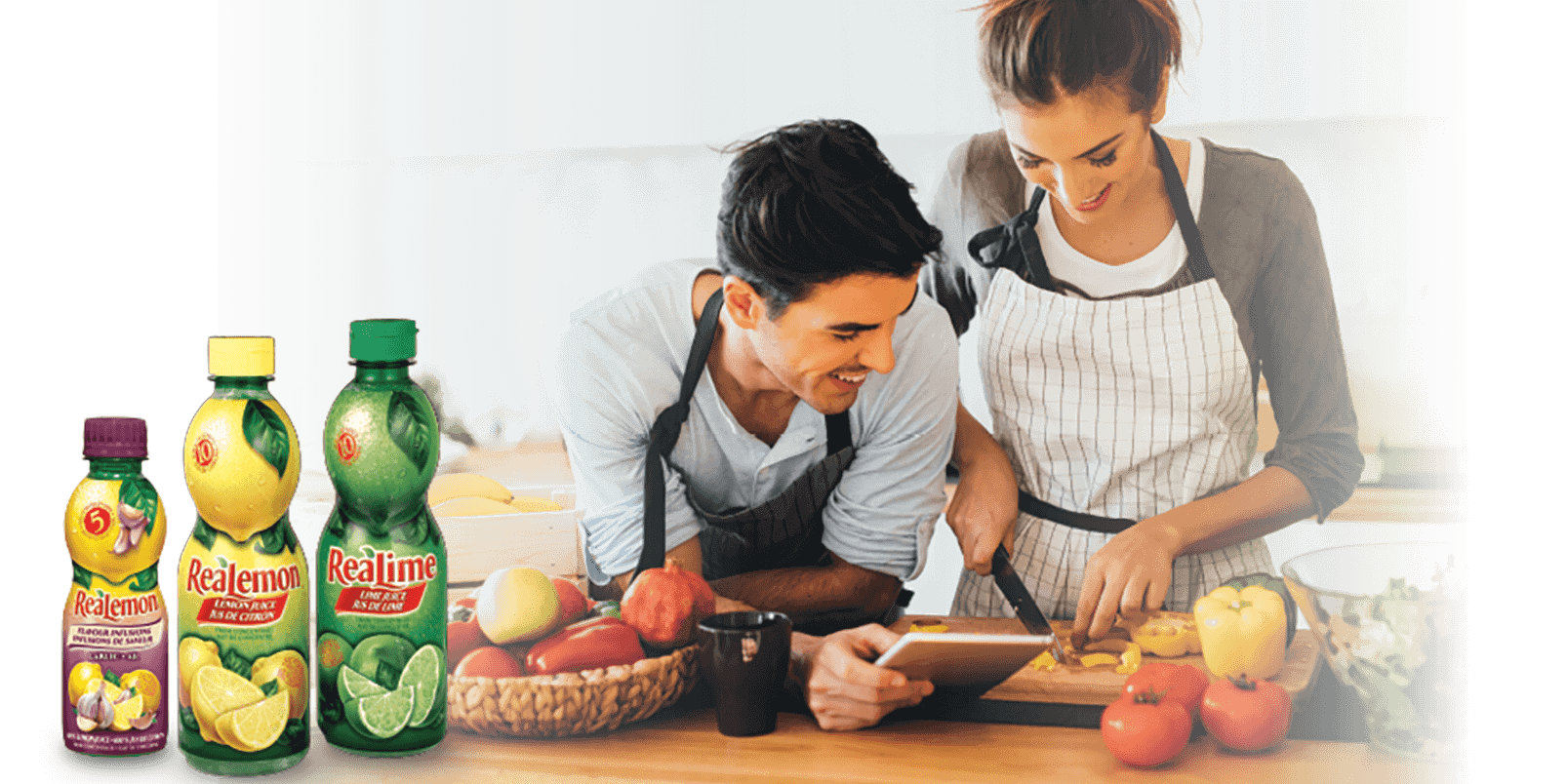 Classic Lemon Meringue Pie
Prep time: 45 minutes
Skill level: intermediate
---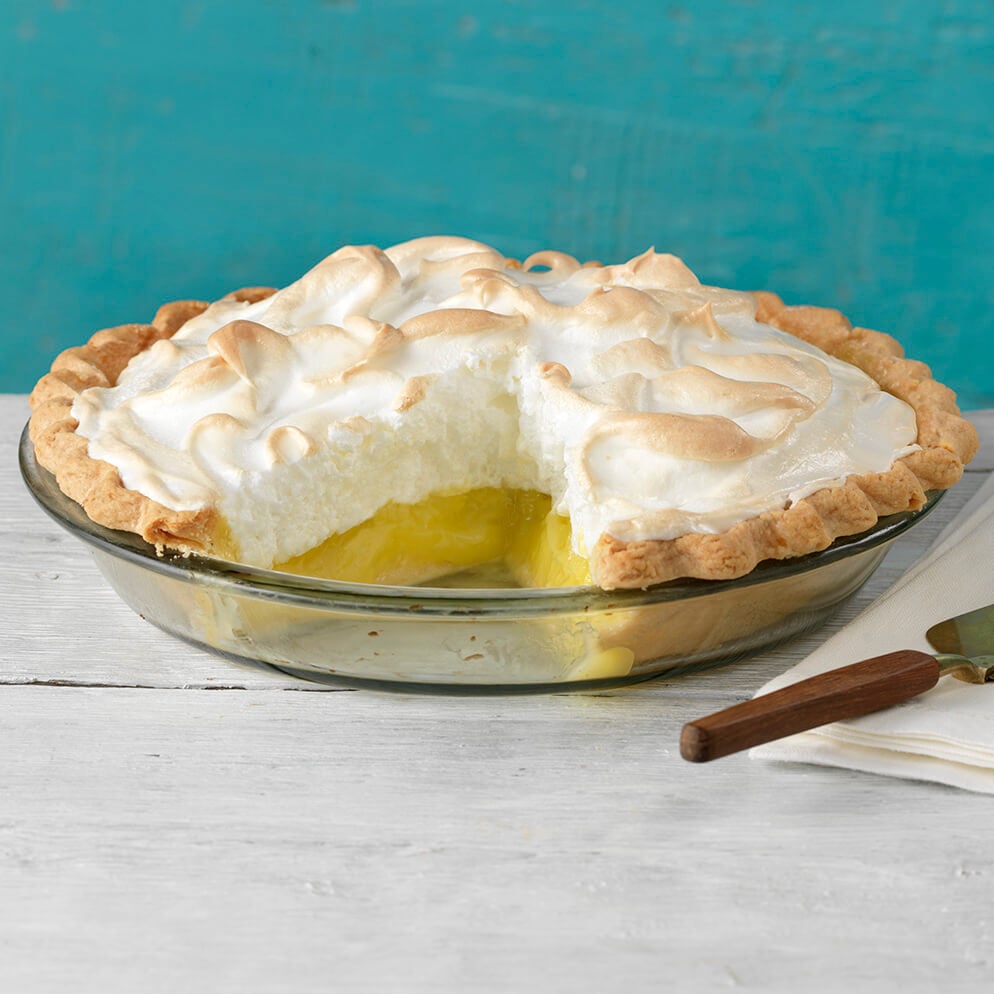 Tart and tangy with a mountain of meringue… what could be better?
Ingredients:
1 ½ cups (375 mL)
all-purpose flour
Pinch salt
½ cup (125 mL)
cold, cubed butter
¼ cup (50 mL)
sour cream
1 ¼ cups (300 mL)
granulated sugar
⅓ cup (75 mL)
cornstarch
3 tbsp (45 mL)
all-purpose flour
1 ¼ cups (300 mL)
water
½ cup (125 mL)
ReaLemon® Lemon Juice
4
egg yolks, beaten
2 tbsp (30 mL)
cold, cubed butter
½ cup (125 mL)
granulated sugar
2 tsp (2 mL)
cornstarch
4
egg whites, at room temperature
½ tsp (2 mL)
cream of tartar
Directions:
Crust: Pulse flour and salt in a food processor to combine. Add butter and pulse until crumbly. Add sour cream and pulse until dough starts to clump together and is uniformly moist. Form into a disk and chill for 30 minutes.
Roll dough into a 12-inch (30 cm) round; transfer to a 9-inch (23 cm) pie plate, folding and fluting the edges as desired. Dock sides only with a fork. Chill for 15 minutes.
Preheat oven to 375 F (190 C). Line crust with foil or parchment; fill with pie weights or beans. Bake for 15 minutes. Remove pie weights and bake for 10 to 12 additional minutes or until pale golden. Cool completely.
Preheat oven to 325 F (170 C).
Filling: Meanwhile whisk sugar with cornstarch and flour in a medium saucepan until combined. Whisk in water and set over medium heat. Bring to a simmer, whisking, until very thick and glossy; remove from heat. Whisk in ReaLemon® until smooth. Temper eggs by whisking with some of the hot mixture, then whisk all together to combine. Return to heat and cook, stirring constantly with a wooden spoon, for 2 minutes. Remove from heat and stir in in butter. Set aside and make meringue topping immediately.
Meringue: Stir sugar with cornstarch until no lumps remain. Beat egg whites with cream of tartar until soft peaks form. Beating constantly, add sugar, one teaspoonful at a time, beating until stiff peaks form.
To assemble: Scrape hot filling into pie shell. Mound meringue onto pie and spread evenly to edges, creating a seal between crust and meringue.
Bake for 15 to 20 minutes or until meringue is golden. Let stand at room temperature for at least 6 hours before serving. (Reserve leftovers in the refrigerator for up to 3 days.)
Makes 8 servings.
Tips:
Plan to make this pie in the morning and it will be perfectly set in time for dinner.
Replace the homemade crust with a frozen pie shell; for a golden crisp crust, bake 2 to 3 minutes longer than the package instructions state.
The keys to perfect meringue; to include a little cornstarch with the sugar, to spread it on a hot filling and ensure that the meringue touches the crust all around the pie.
Have your ingredients for the meringue measured ahead for quick preparation, to keep your filling from cooling too much.
If using unsalted butter, add a pinch of salt to the lemon filling.