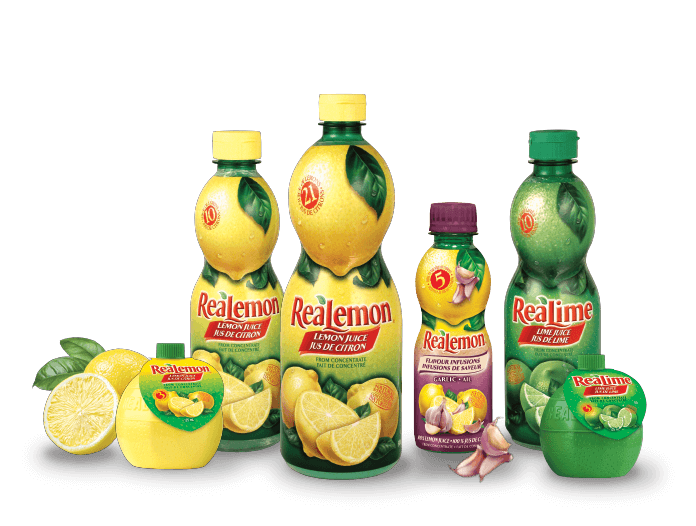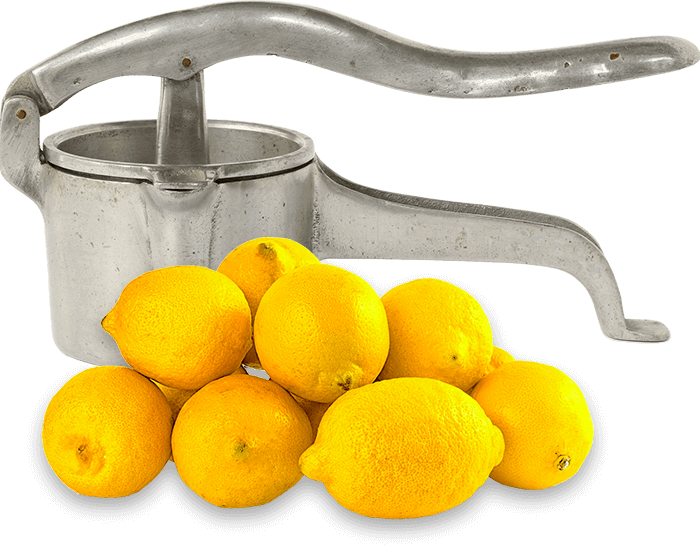 1934
Great taste for over 80 years!
ReaLemon Lemon Juice was first introduced in Chicago in 1934 by Irving Swartzburg, who squeezed lemons and limes for the hotel trade. His early products were highly perishable and varied in strength and flavour because the lemons themselves were not of uniform flavour or strength. A few years later, Swartzburg discovered that by concentrating the juice of fresh lemons and then adding water, he could produce a bottled lemon juice that was always consistent. He also enhanced his product through a filtration and preservation process. Swartzburg then used the same procedures to create lime juice from concentrate. ReaLemon and ReaLime products continue to deliver on their founder's commitment to quality, flavour and consistency that consumers have relied on for over 80 years!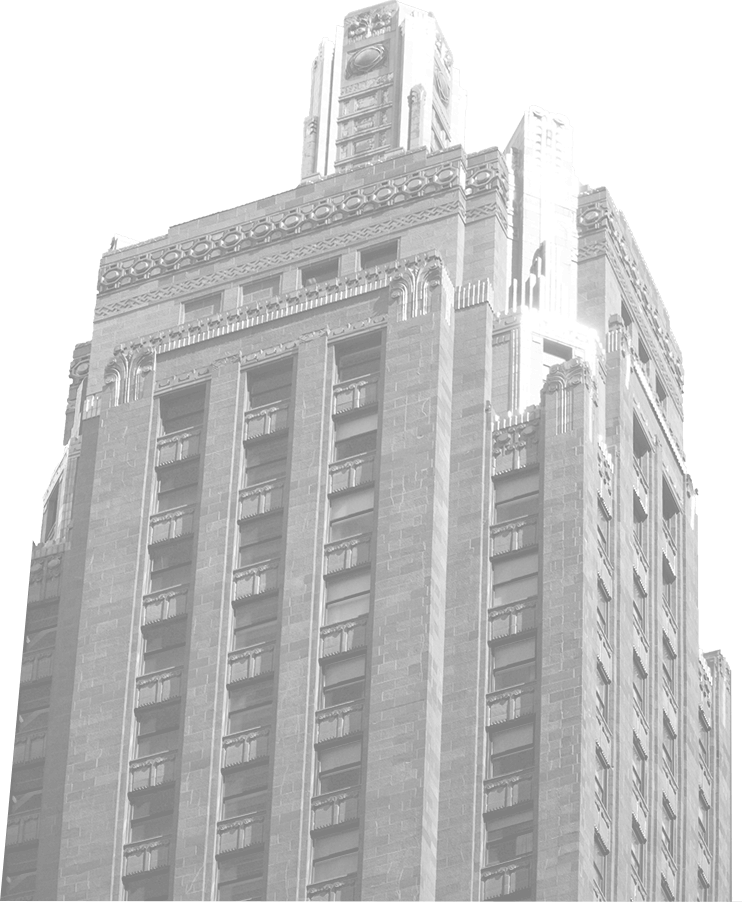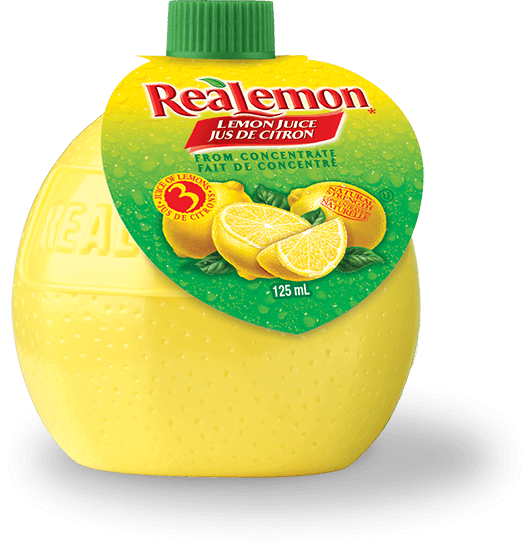 Don't put the squeeze on your schedule!
It's an easy way to add the perfect lemon flavour to all of your favourite dishes with consistent taste from bottle to bottle. By using quality lemons, ReaLemon is the perfectly balanced ingredient you can rely on to add a splash of lemon flavour, recipe after recipe.

Similar to ReaLemon, ReaLime Lime Juice is natural-strength juice made from fresh, quality limes. ReaLime adds a perfect citrusy zing to beverages, marinades, meats, seafood and salads.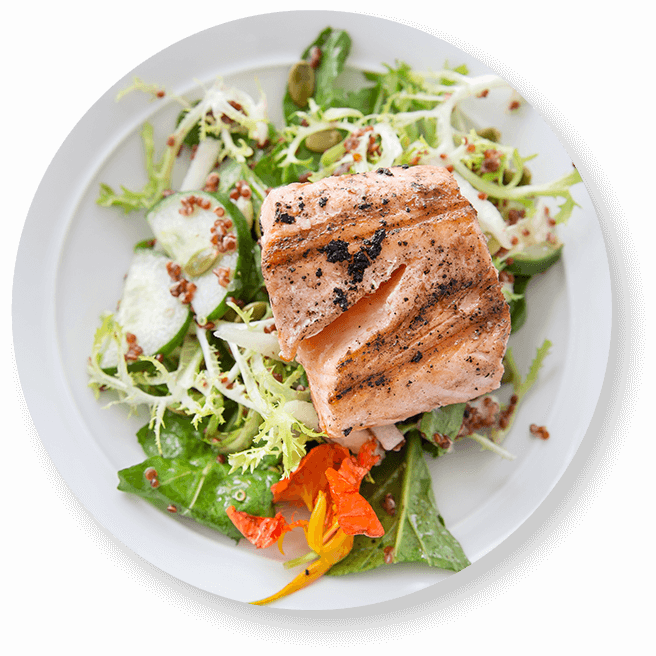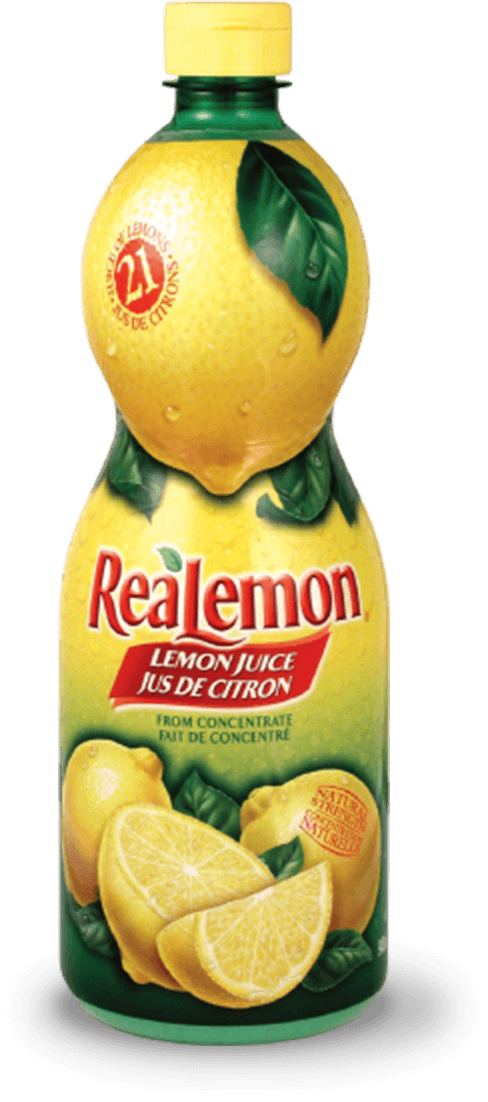 Did you know?
Each 945 mL bottle of ReaLemon contains the juice of 21 lemons. When cooking, three tablespoons of ReaLemon (45 mL) equals the juice of one medium lemon.

Always shake the bottle well before using, and refrigerate after opening for best taste.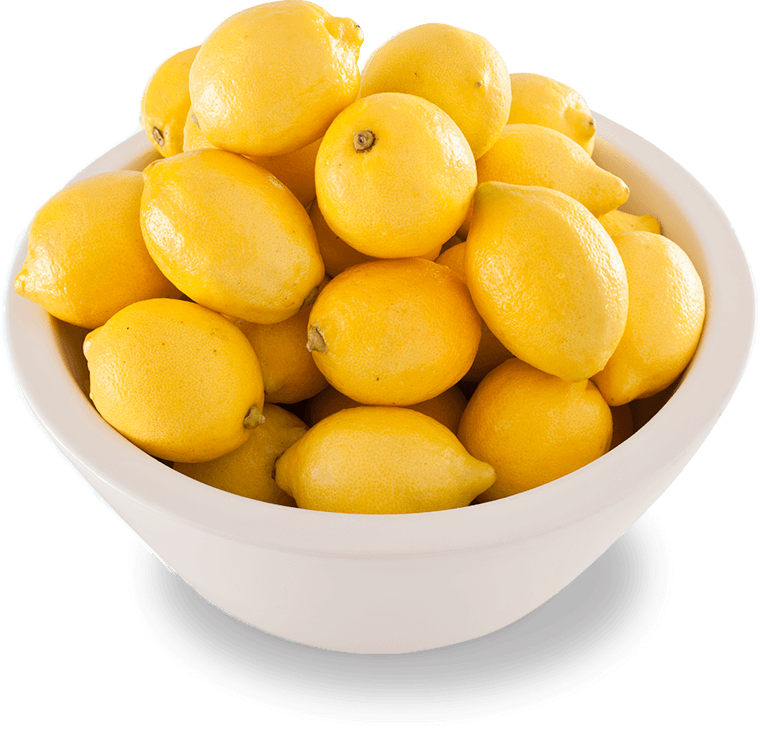 ---
A spritz of flavour!
The limited-edition ReaLemon spray top is designed to get you grilling. Try it when barbecuing your fish, seafood, chicken and vegetables. Simply attach the ReaLemon spray top to a 945 mL ReaLemon bottle and spray the ReaLemon lemon juice on your food to keep it moist. And, you might find it comes in handy for avoiding those annoying barbecue flare-ups too.
Available in select retailers, during summer, while quantities last.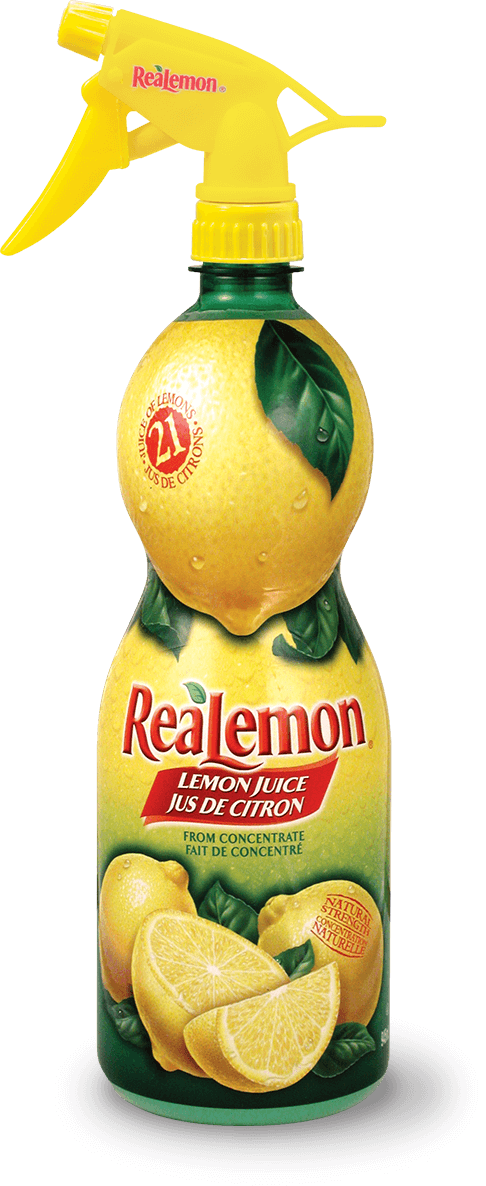 One bottle… so many uses!
Splash into water for fresh lemon or lime taste!

Splash onto fresh cut fruit for an extra zing and to slow browning!

Splash onto your cutting board to clean and freshen!

Splash onto grilled vegetables!

Splash into salad dressings instead of vinegar! When marinades, sauces and salad dressings call for up to 3 tbsp (45 mL) of wine or vinegar, make the switch to ReaLemon for great zesty flavour.
Grilling hint:
To help keep meat, poultry and fish moist during grilling, brush them several times with ReaLemon. And there's a bonus: ReaLemon adds zesty flavour without adding sodium.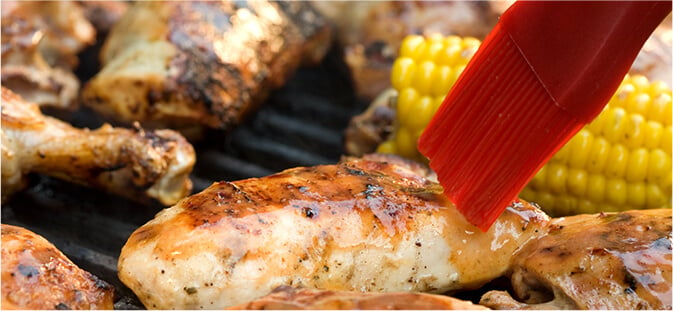 Baking hint:
No buttermilk in the fridge? Here's how to make a substitute: for each cup needed, place 1 tbsp (15 mL) ReaLemon in a glass measuring cup. Add enough milk to make 1 cup (250 mL) total liquid; stir. Let stand for 5 minutes before using.