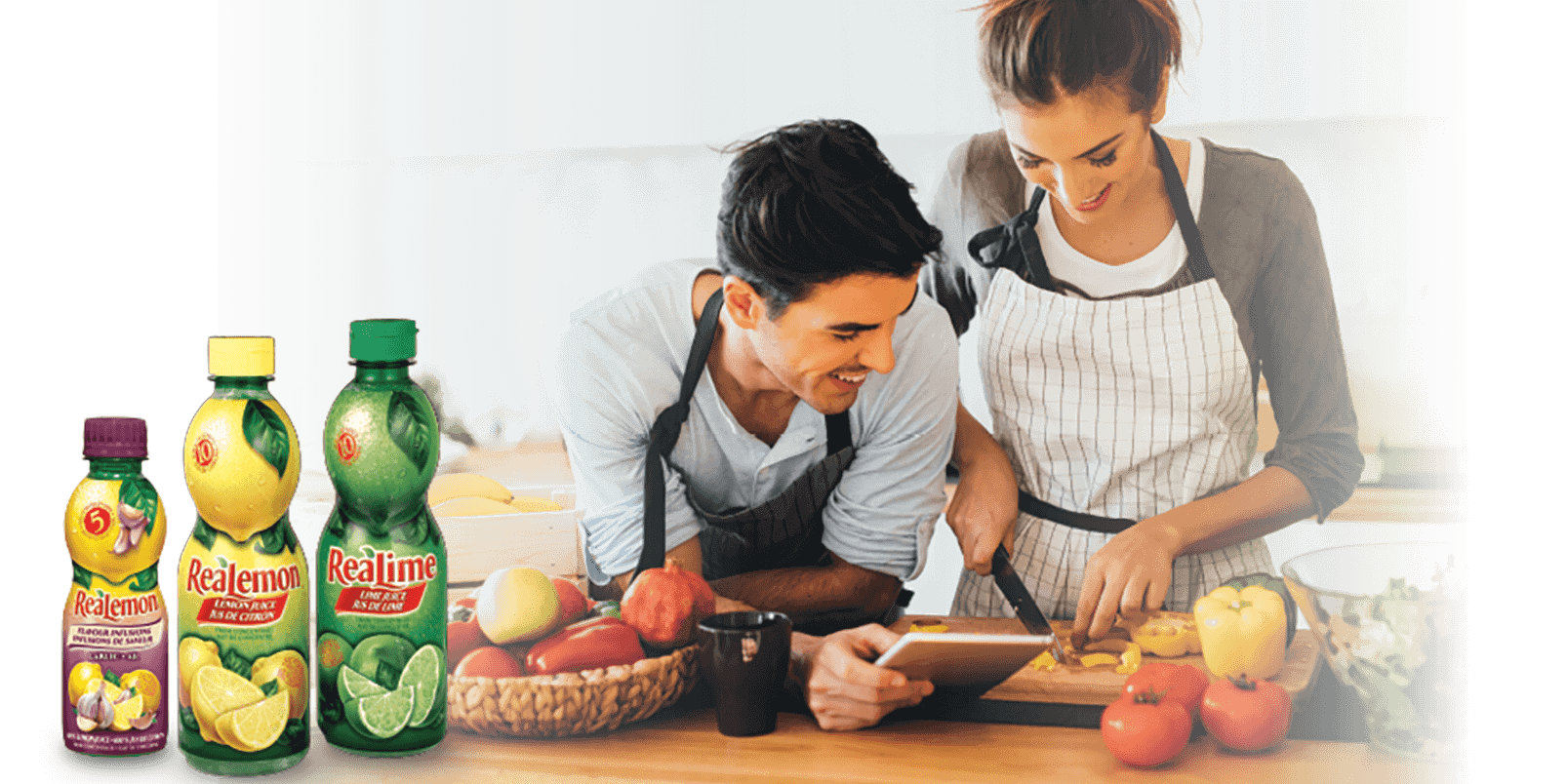 Grilled Shrimp and Potato Salad
Prep time: 20 minutes
Skill level: intermediate
---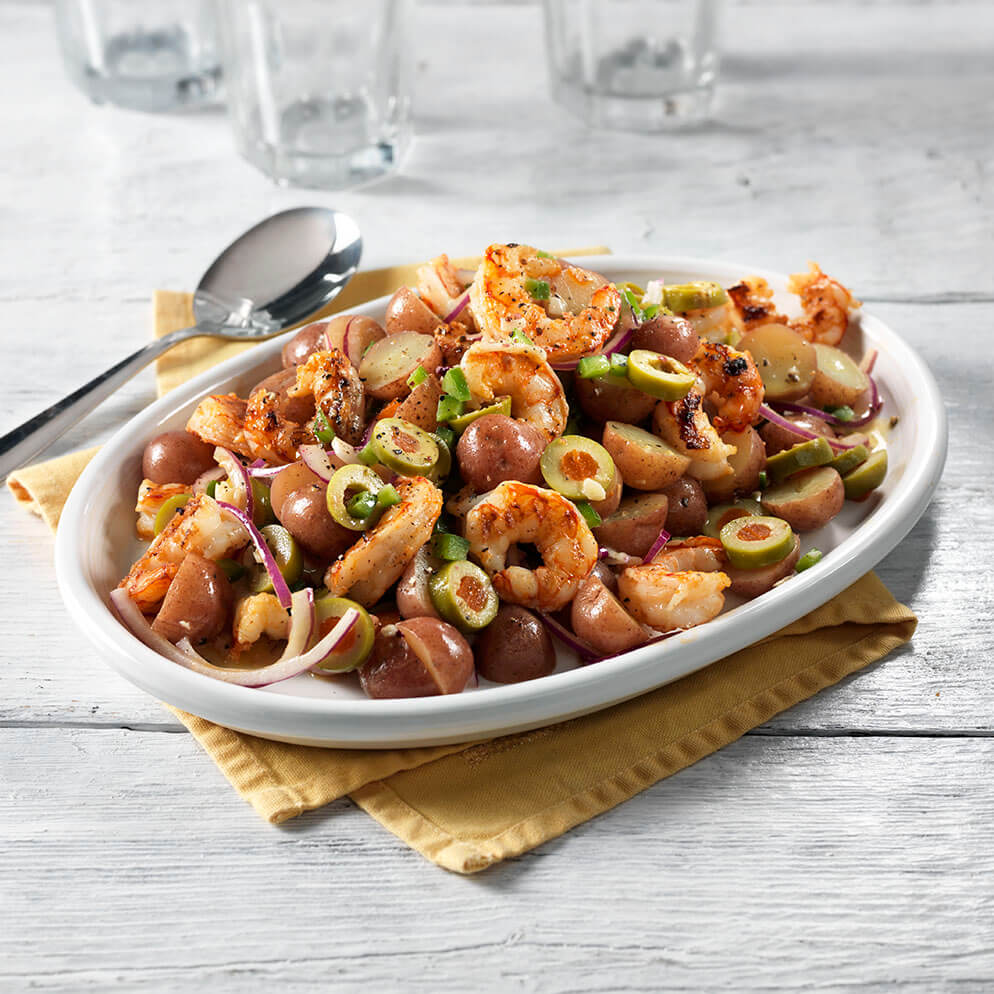 This delicious and colourful salad is hearty enough to serve as a main course.
Ingredients:
1 lb (500 g)
mini red potatoes
¼ cup (50 mL)
ReaLemon® Lemon Juice
⅓ cup (75 mL)
olive oil
1 tsp (5 mL)
sugar
1
clove garlic, minced
1 tbsp (15 mL)
Dijon mustard
½ tsp (2 mL)
salt
¼ tsp (1 mL)
freshly ground pepper
300-400 g
raw shrimp, peeled and deveined (U26/30 size)
½
small green bell pepper, chopped
½
small red onion, thinly sliced
⅓ cup (75 mL)
stuffed green olives, sliced
Directions:
Cook potatoes in boiling water to cover until tender; drain and cool. Cut potatoes in half; set aside.
In a large bowl, whisk together ReaLemon®, olive oil, sugar, garlic, mustard, salt and pepper. Remove 2 tbsp (30 mL) of the vinaigrette and toss with shrimp.
Preheat grill to medium and grill shrimp for 1 minute per side or until shrimp turn pink.
Add shrimp, potato, bell pepper, onion and olives to remaining vinaigrette; toss gently to coat.
Makes 4 servings.