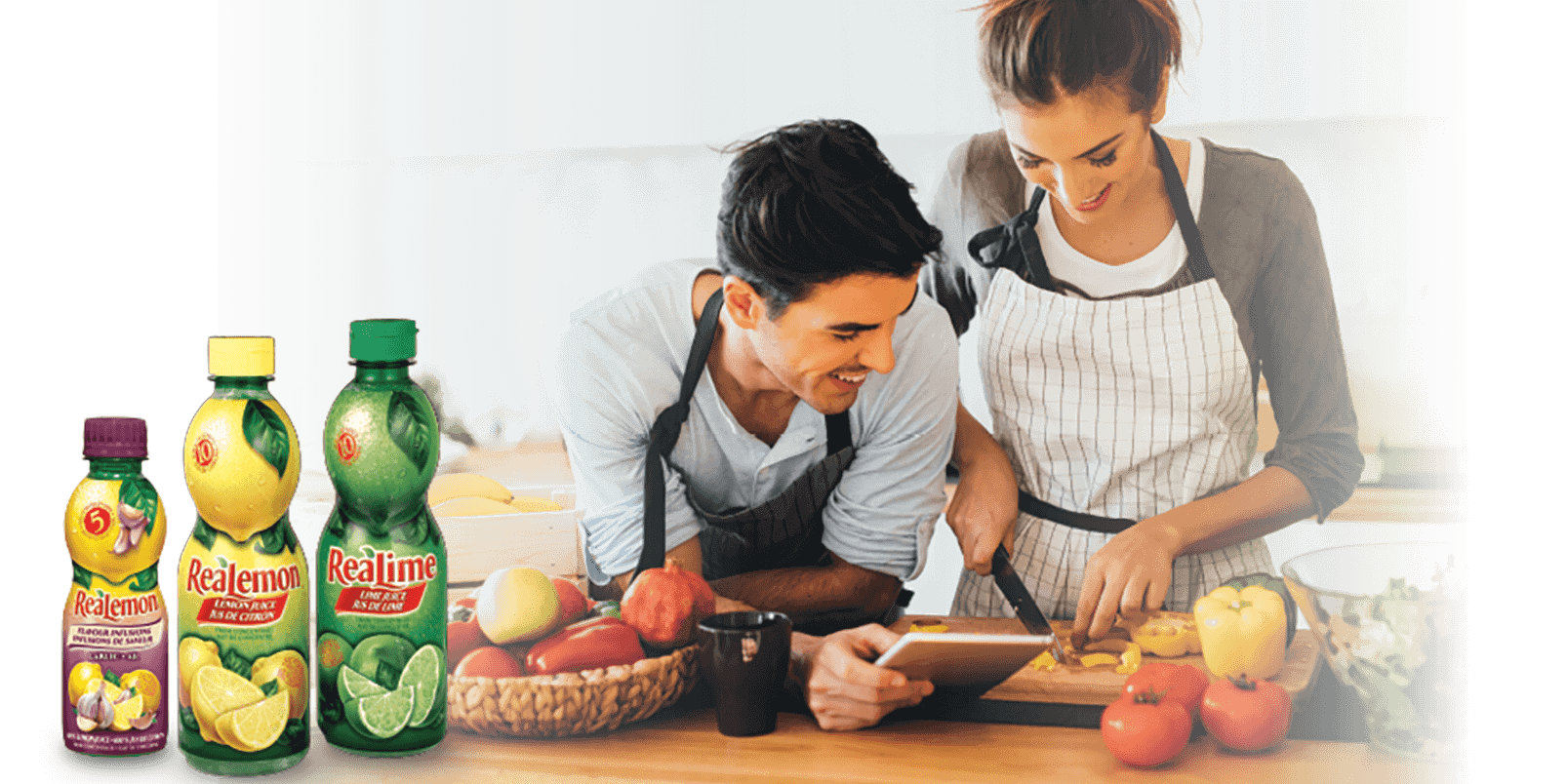 Heavenly Lemon Dessert Squares
Prep time: 10 minutes
Skill level: intermediate
---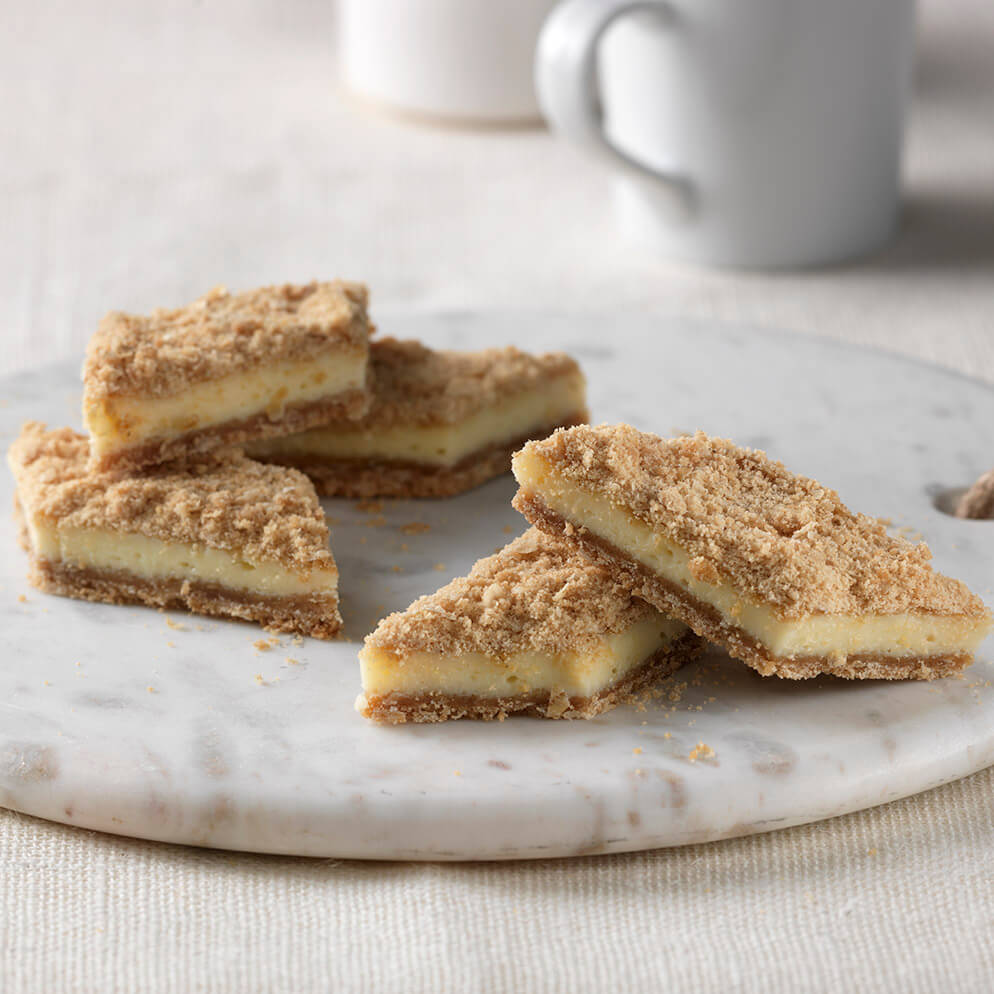 An elegant dessert and perfect with a cup of tea, these lemon squares are heavenly in any setting.
Ingredients:
1 can (300 mL)
sweetened condensed milk
¼ cup (50 mL)
ReaLemon® Lemon Juice
¾ cup + 1 tbsp (190 mL)
all-purpose flour
½ tsp (2 mL)
baking powder
¼ tsp (1 mL)
salt
¼ cup (50 mL)
salted butter, softened
½ cup (125 mL)
brown sugar, firmly packed
½ cup (125 mL)
quick-cooking oatmeal
Directions:
For filling, place sweetened condensed milk and ReaLemon® in a bowl. Whisk thoroughly; set aside. In a separate bowl, combine flour, baking powder and salt; set aside. In a third bowl, cream butter and sugar together. Add oatmeal and flour mixture to the creamed butter and sugar. Mix thoroughly with a pastry blender until crumbly.
Spray an 8x8-inch (20x20 cm) baking pan and line with parchment paper. Press 1-1/2 cups (375 mL) of crumb mixture evenly on bottom of pan. Spread filling over crust; top with remaining crumb mixture. Bake at 350°F (180°C) for 25 to 30 minutes or until brown around the edges. Cool in pan at room temperature for 30 minutes. Cover, cool completely in refrigerator before cutting.
Makes 16 bars.