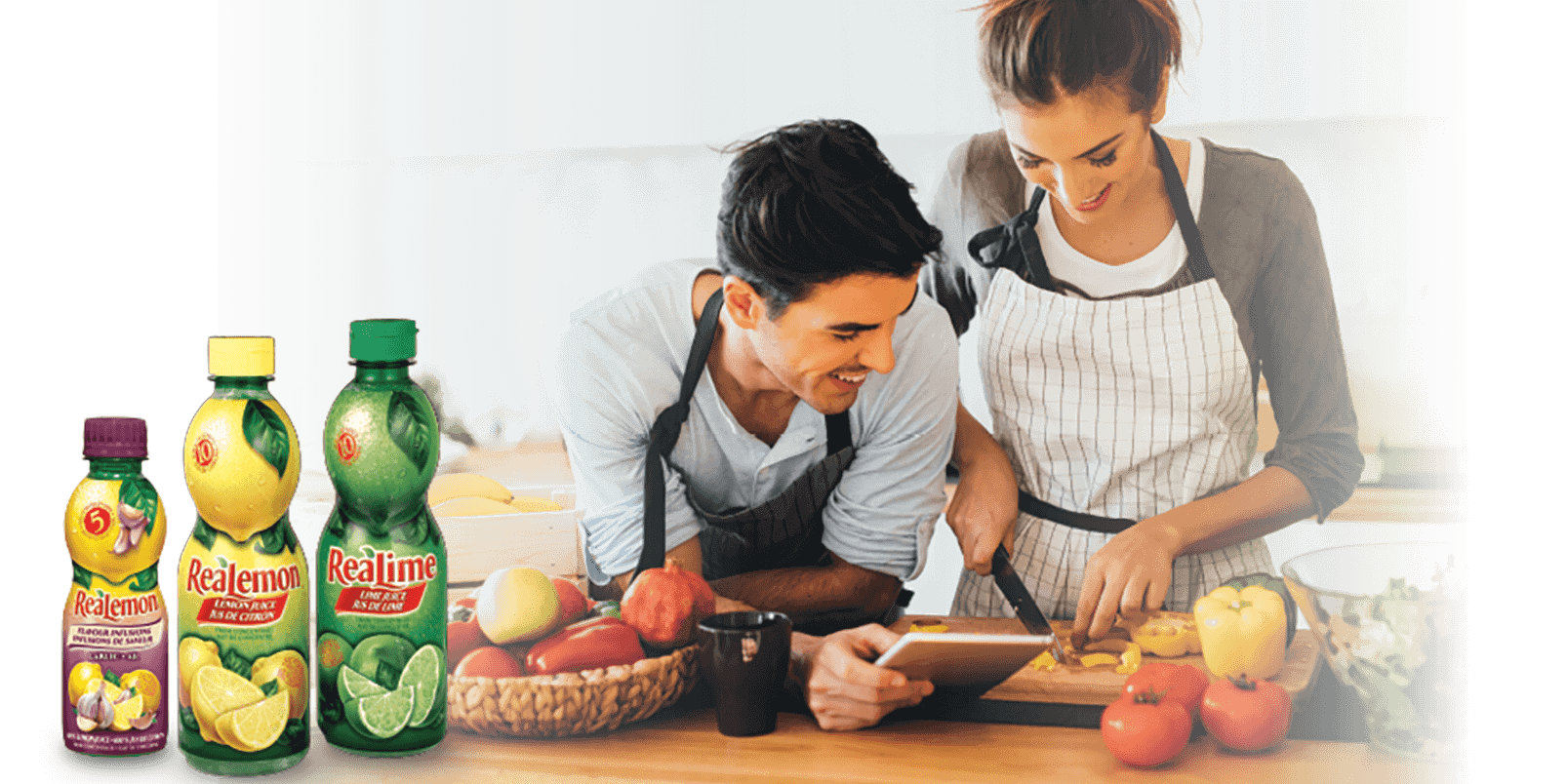 Lemon Chicken with Rice and Green Beans
Prep time: 30 minutes
Skill level: Intermediate
---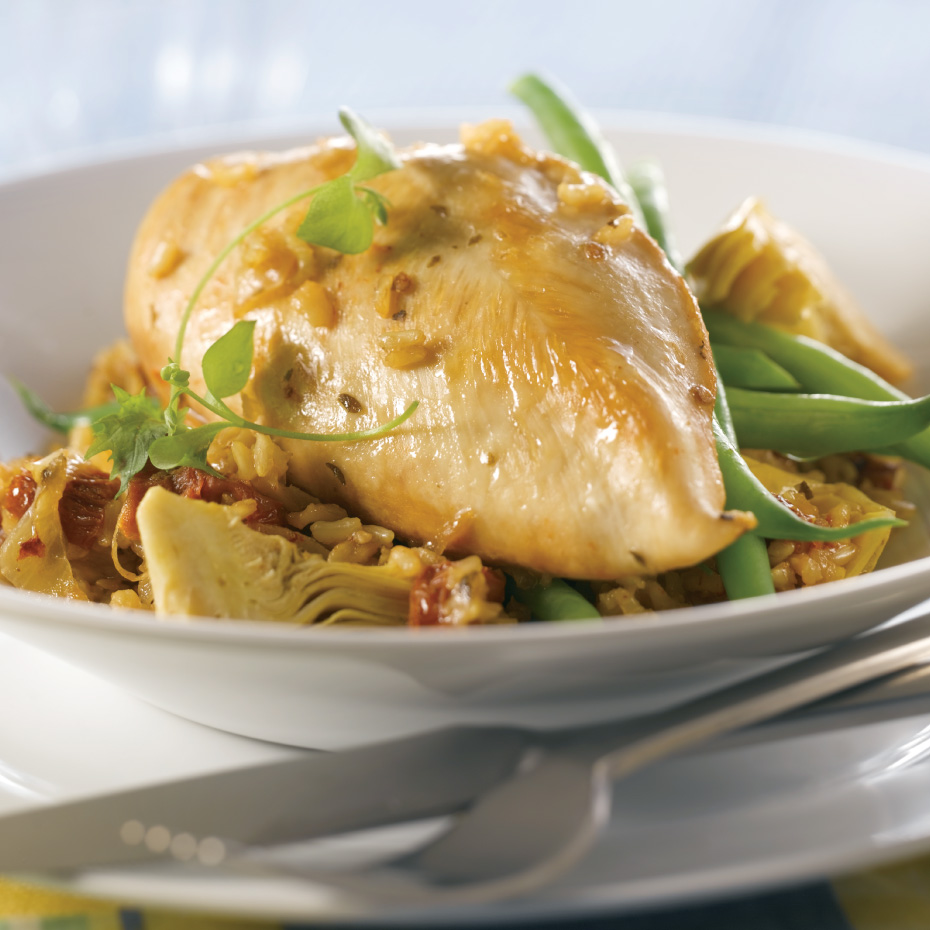 This casserole-style slow cooker dish makes a wonderful weekend family supper. Simply start dinner in the afternoon, then relax and forget about it while you hang out with the kids or run errands. The addition of brown rice and artichokes is an excellent way to sneak more fibre into your family's diet, too!
Ingredients:
4
skinless, boneless chicken breasts, about 1.5 lb (750 g)
1/2 tsp (2 mL)
each salt and pepper
2 tbsp (30 mL)
olive oil
1
small onion, thinly sliced
1/4 cup (50 mL)
thinly sliced sun-dried tomatoes
4 tsp (20 mL)
dried basil leaves
1 tsp (5 mL)
dried tarragon or basil leaves
2
cloves garlic, minced
3/4 cup (175 mL)
converted brown or white rice
2 cups (500 mL)
chicken broth
1/3 cup (75 mL)
ReaLemon® Lemon Juice
1/2 lb (250 g)
trimmed, blanched green beans
1 can (398 mL)
quartered artichoke hearts, drained and rinsed
Directions:
Sprinkle the chicken all over with salt and pepper. Heat the oil in a large skillet set over medium-high heat. Brown the chicken and place in the bottom of the slow cooker.


Reduce the heat under the skillet to medium. Add the onion to the skillet. Cook, stirring, until golden. Stir in the sun-dried tomatoes, basil, tarragon and garlic. Cook for 2 to 3 minutes or until fragrant. Add the rice, stirring until coated in pan juices. Spoon the rice mixture into the slow cooker over the chicken breasts


Combine the chicken broth with the ReaLemon®. Slowly and evenly pour the liquid into the slow cooker (without stirring). Cook on high for 2 1/2 hours or on low for 4 hours or until chicken is cooked and rice is tender. Stir in the green beans and artichoke hearts during the last 10 minutes of cooking.


Makes 4 servings.


Tip: If making casserole ahead to be frozen or reheated in the microwave substitute basil for tarragon.