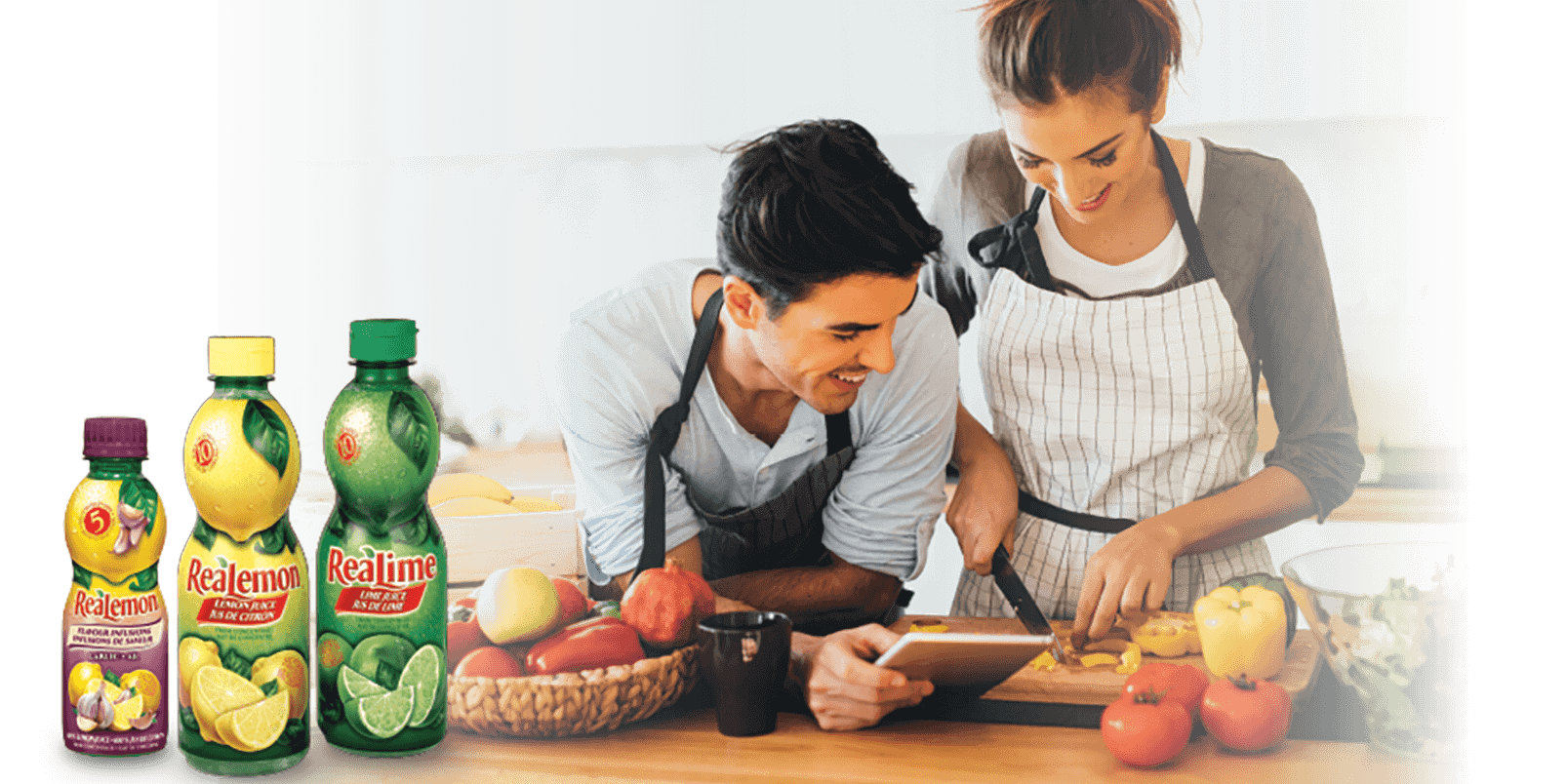 Lemon Pecan Shortbread Cookie Bars
Prep time: 15 minutes
Skill level: intermediate
---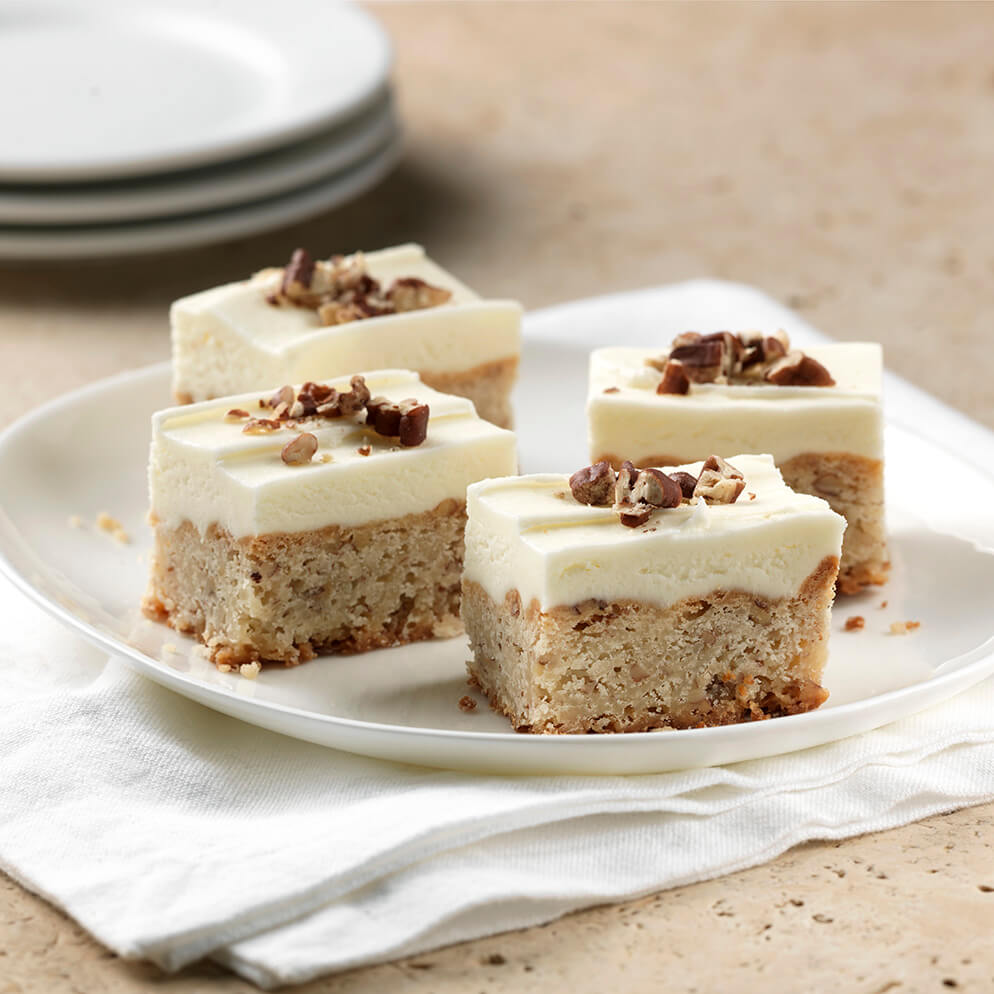 Buttery pecan shortbread is enhanced with lemon and a buttercream frosting for a melt-in-your mouth cookie bar.
Ingredients:
1 ¾ cups (425 mL)
softened butter
1 ½ cups (375 mL)
granulated sugar
¼ cup (50 mL)
ReaLemon® Lemon Juice
3 cups (750 mL)
all-purpose flour
1 cup (250 mL)
finely chopped pecans
Frosting:
½ cup (125 mL)
softened cream cheese
¼ cup (50 mL)
softened butter
3 ½ cups (875 mL)
icing sugar
3 tbsp (45 mL)
ReaLemon® Lemon Juice
Directions:
Grease a 9 x 13-inch (3 L) baking pan and line with parchment paper. Preheat oven to 350 F (180 C). In a mixing bowl, beat butter and sugar until fluffy. Gradually add ReaLemon®, mix just until smooth (mixture may appear curdled). On low speed, gradually add flour, followed by nuts. Spread mixture evenly in baking pan. Bake for 30 minutes or until golden brown. Cool to room temperature.
Frosting: In a mixing bowl, beat cream cheese and butter until fluffy. In three additions, alternately add icing sugar and ReaLemon®, mixing on low speed after each addition. Once fully incorporated, increase speed to high and beat for 1 minute or until fluffy. Chill for 15 minutes or until spreadable. Spread frosting over cooled, cookie base. Slice into bars and serve.
Makes 48 cookie bars.
Tip: Reserve leftover bars in an airtight container in the refrigerator for up to 3 days or in the freezer for up to 3 months.