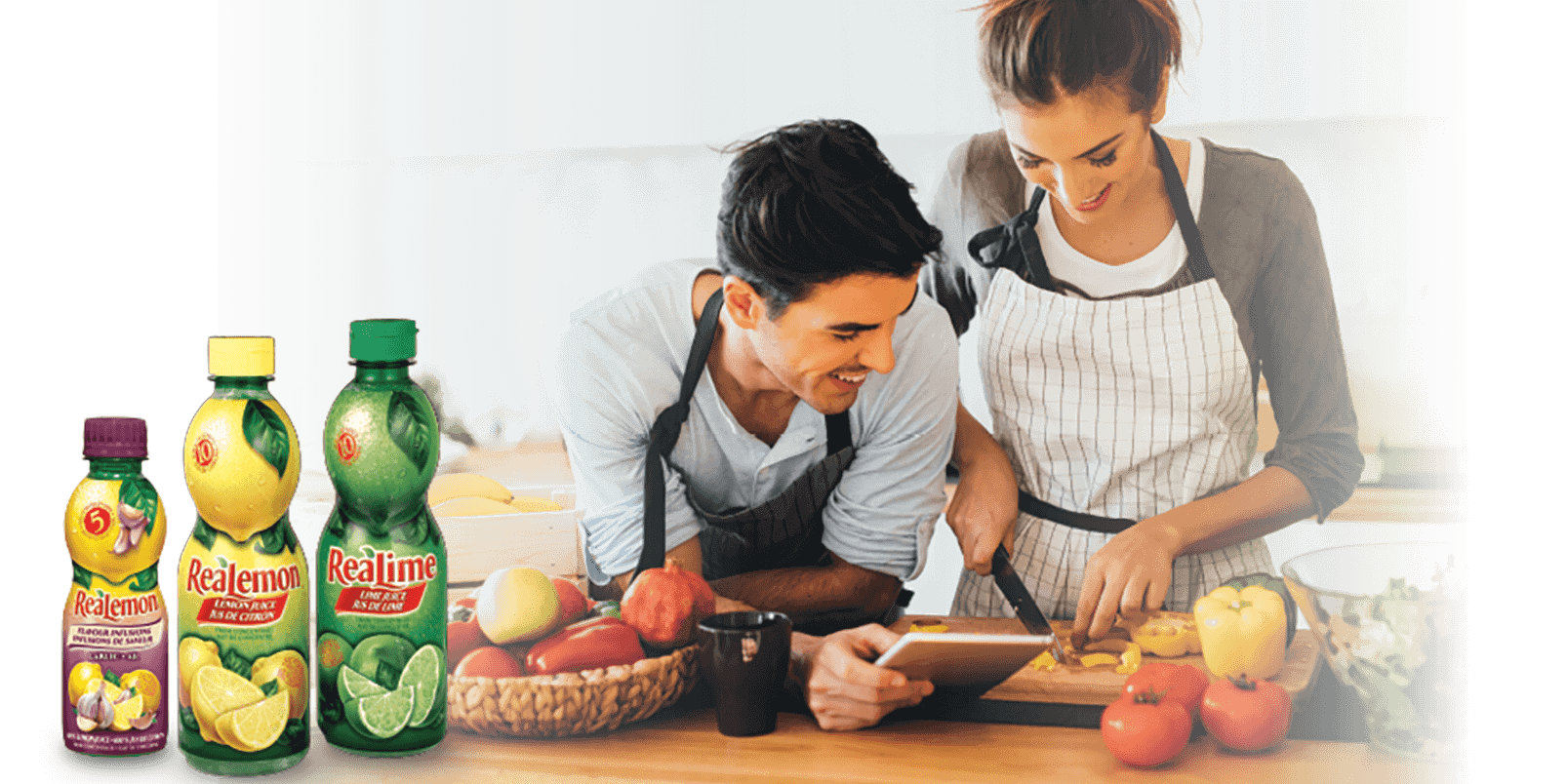 Lemon roasted tomatoes, shrimp & feta
Prep time: 10 minutes
Skill level: beginner
---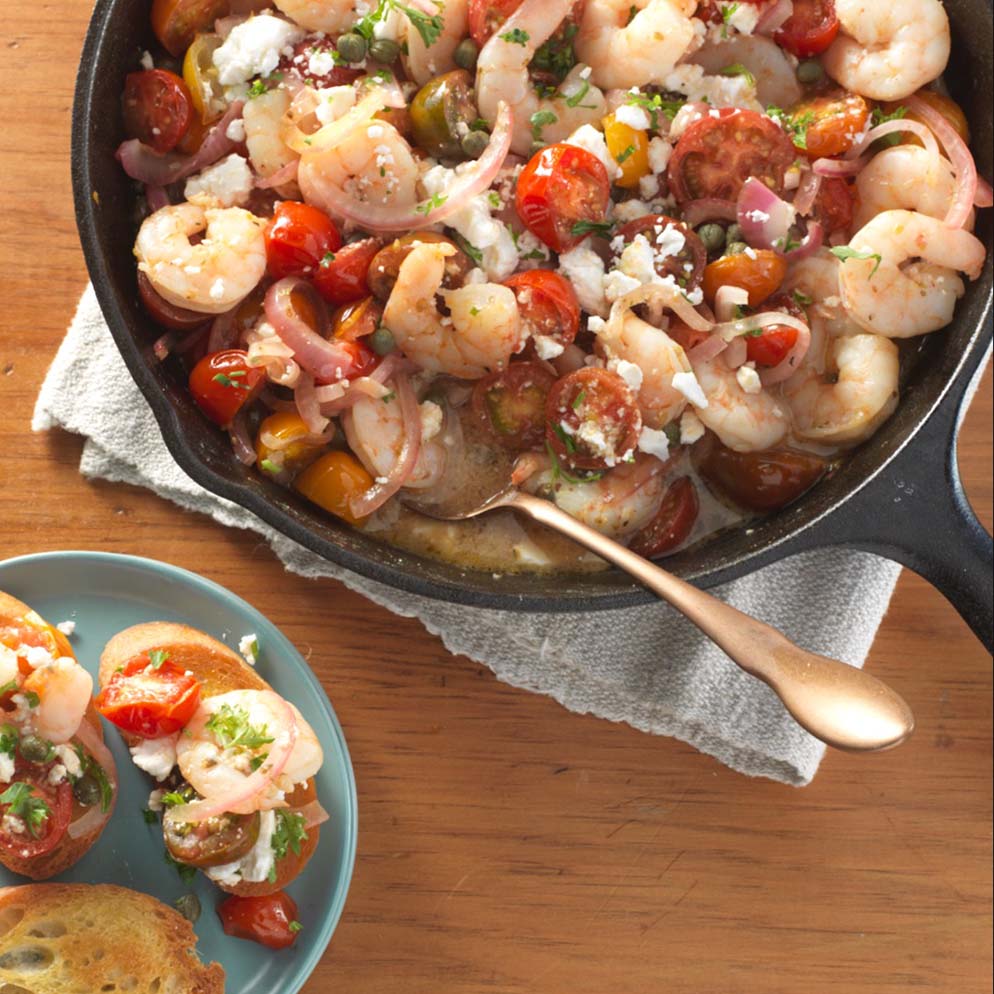 This rustic appetizer can be served right out of the skillet with crostini on the side. Or, make this a main course by serving over hot cooked pasta, rice or another grain.
Ingredients:
3 tbsp (45 mL)
ReaLemon® Flavour Infusions - Garlic
2 tbsp (30 mL)
olive oil
1 tbsp (15 mL)
capers
1 tsp (5 mL)
dried oregano leaves
½ tsp (2 mL)
each salt and black pepper
1 pint
cherry tomatoes, halved
½ cup (125 mL)
red onion, very thinly sliced
1 pkg (400 g)
raw peeled large shrimp, thawed if frozen
½ cup (125 mL)
crumbled feta cheese
Chopped fresh parsley
Crostini or crusty bread
Directions:
Preheat oven to 400°F (200°C).
Stir ReaLemon® Flavour Infusions - Garlic with olive oil, capers, oregano, salt and pepper in a large bowl. Gently toss with tomatoes and onions.
Transfer tomato-onion mixture to a large cast iron or ovenproof skillet. Roast for 15 minutes.
Add shrimp, stirring gently to coat in pan juices. Roast for 5 minutes or until shrimp are pink. Sprinkle feta and parsley over skillet. Spoon over crostini to serve.
Makes 8 appetizer servings or 4 main course servings.
Tips:
Add 2 tbsp (30 mL) slivered Kalamata olives instead of capers if desired.