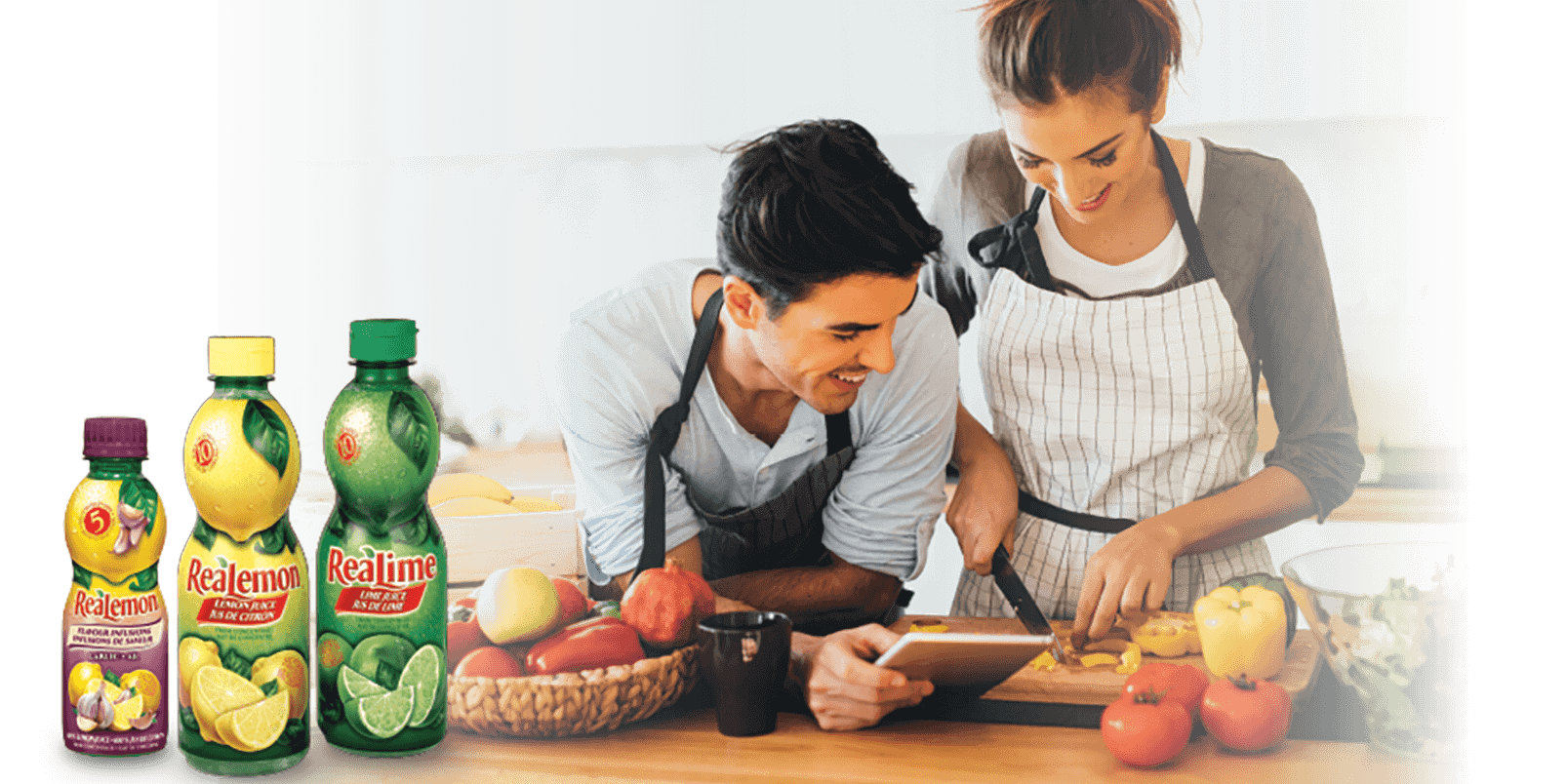 Prep time: 10 minutes
Skill level: Beginner
---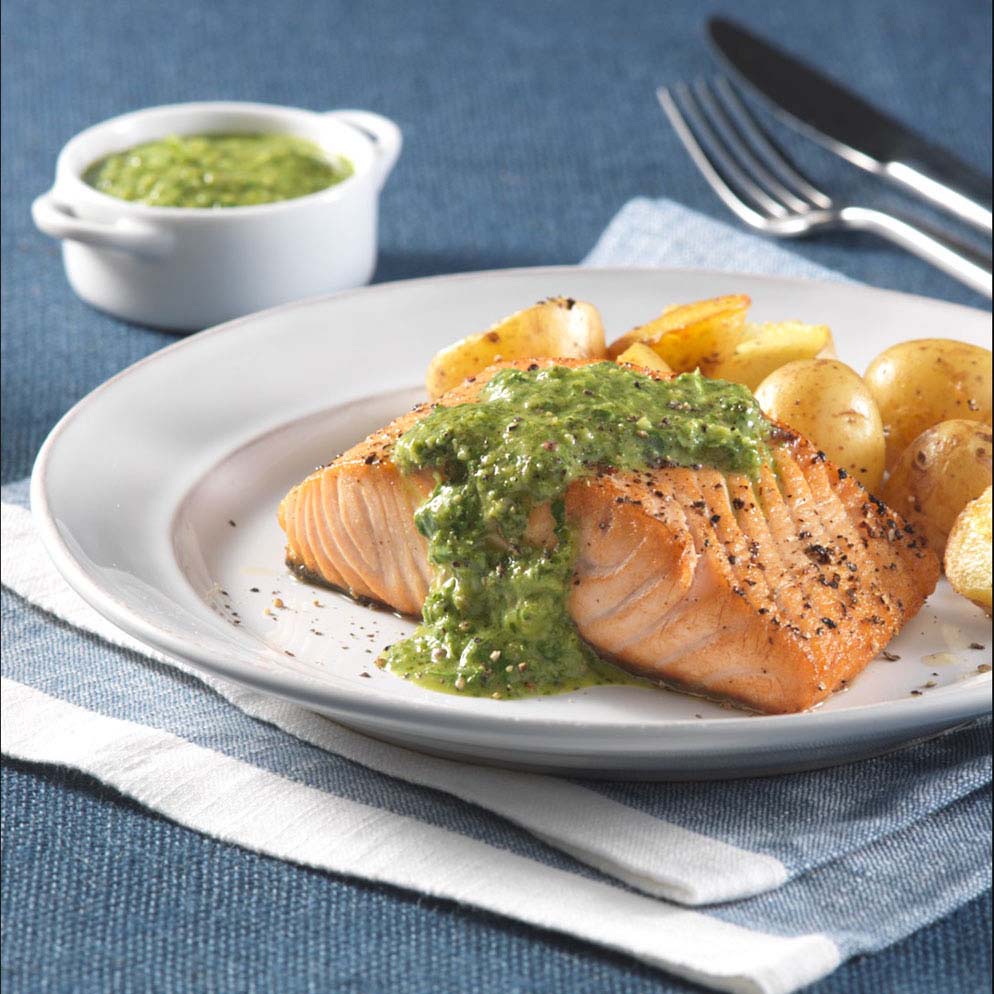 This versatile fresh herb sauce can be used in a million different ways; over grilled or pan-fried fish, chicken or steak, with grilled vegetables or potatoes or as a condiment.
Ingredients:
1½ cups (375 mL)
lightly packed flat leaf parsley
1 cup (250 mL)
each lightly packed mint leaves and cilantro
4
green onions, roughly chopped
¼ cup (50 mL)
ReaLemon® Flavour Infusions - Garlic
2 tbsp (30 mL)
drained capers
1
jalapeno pepper, seeds and ribs removed
1 tbsp (15 mL)
Dijon mustard
½ cup (125 mL)
extra virgin olive oil
½ tsp (2 mL)
salt (approx)
Freshly ground black pepper (to taste.)
Directions:
Combine parsley, mint, cilantro, onions, ReaLemon® Flavour Infusions - Garlic, capers, jalapeno and Dijon mustard in a food processor. Process just until finely chopped. Drizzle in oil and pulse until combined but still a little chunky. Add salt and pepper; adjust to taste. Reserve in a jar with a tight sealing lid for up to 4 days.
Makes 1¾ cups (425 mL).
Tips:
For a delicious creamy dip for vegetable crudité, blend 2 parts each mayonnaise and sour cream or Greek yogurt with 1 part Lemon Salsa Verde.
Personalize this sauce by adjusting the herb ratios to taste or use other fresh herbs such as basil or tarragon.