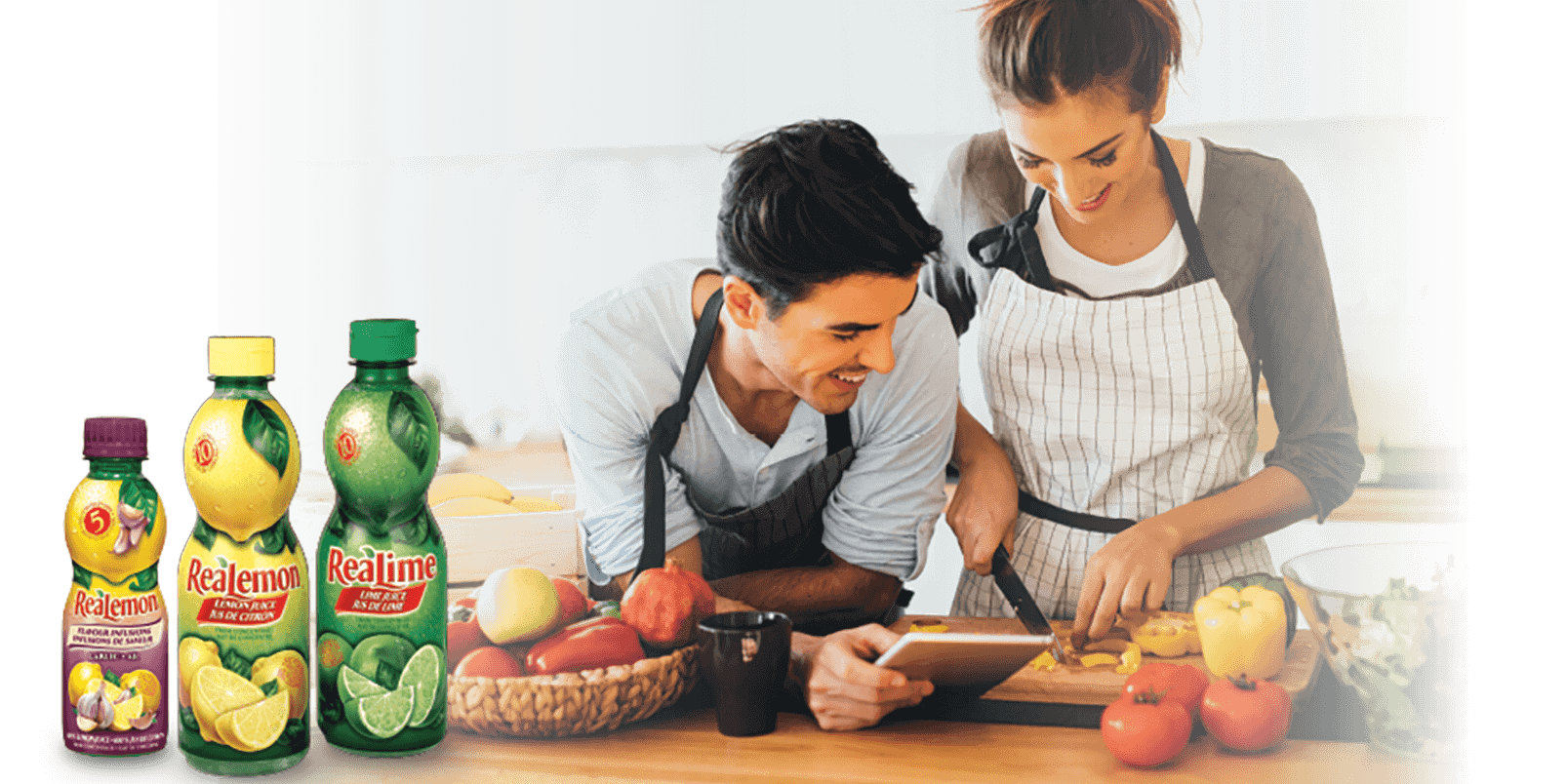 Maple mustard & lemon chicken thighs
Prep time: 15 minutes
Skill level: Beginner
---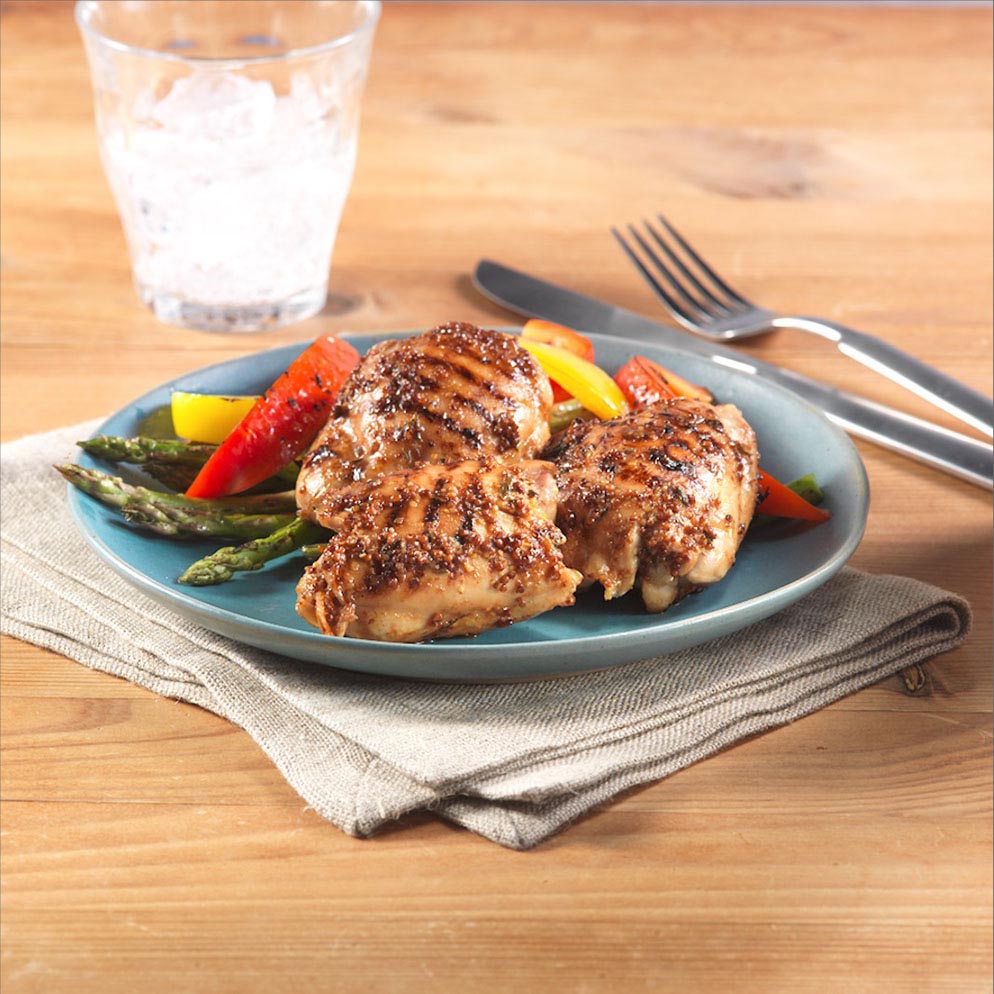 This sweet, tangy marinade and glaze will coat a family pack of chicken thighs, which is perfect for casual get-togethers. Universally appealing, it can be used on any cut of salmon, chicken or pork that you like.
Ingredients:
⅓ cup (75 mL)
ReaLemon® Flavour Infusions - Garlic
⅓ cup (75 mL)
maple syrup (dark preferred)
¼ cup (50 mL)
grainy Dijon mustard
2 tbsp (30 mL)
olive oil
2 tbsp (30 mL)
soy sauce
½ tsp (2 mL)
dried thyme leaves
¾ tsp (4 mL)
each salt and freshly ground black pepper, divided
12 to 16
boneless, skinless chicken thighs (about 2 lb/1 kg)
Directions:
Whisk ReaLemon® Flavour Infusions - Garlic with maple syrup, mustard, olive oil, soy sauce, thyme and 1/4 tsp (1 mL) each salt and pepper.
Combine marinade with chicken thighs in a shallow dish; turning to coat. Marinate for at least 2 hours or overnight.
Preheat grill to medium and grease grates well. Remove chicken from marinade to a tray (reserve marinade). Pour marinade into a saucepan set over medium heat; bring to a boil and simmer for 8 minutes or until thickened (reduced to about 1/2 cup/125 mL).
Season chicken with remaining salt and pepper. Grill chicken for 8 minutes, turning once. Continue to grill for 4 to 6 minutes, turning and basting liberally with sauce until well glazed.
Makes 6 to 8 servings.
Tips:
To prepare indoors, preheat oven to 425°F (220°C). Insert a rack into a rimmed baking sheet that has been lined with parchment or foil. Roast chicken for 30 minutes, basting with reserved marinade often during the last 10 minutes.
Chicken thighs can be combined with marinade in a zip top freezer bag and frozen; thaw overnight in refrigerator before cooking.