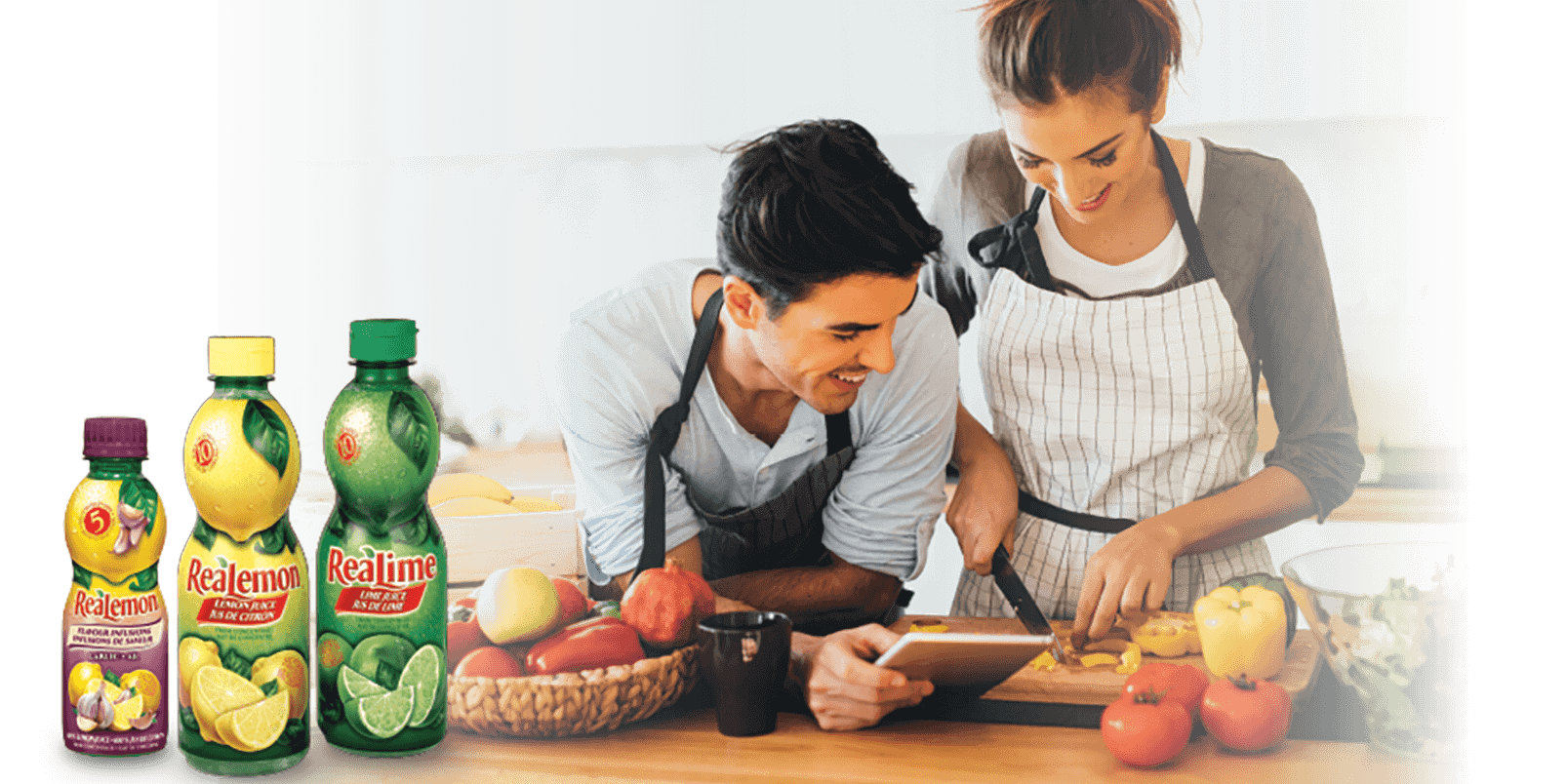 Prep time: 20 minutes
Skill level: beginner
---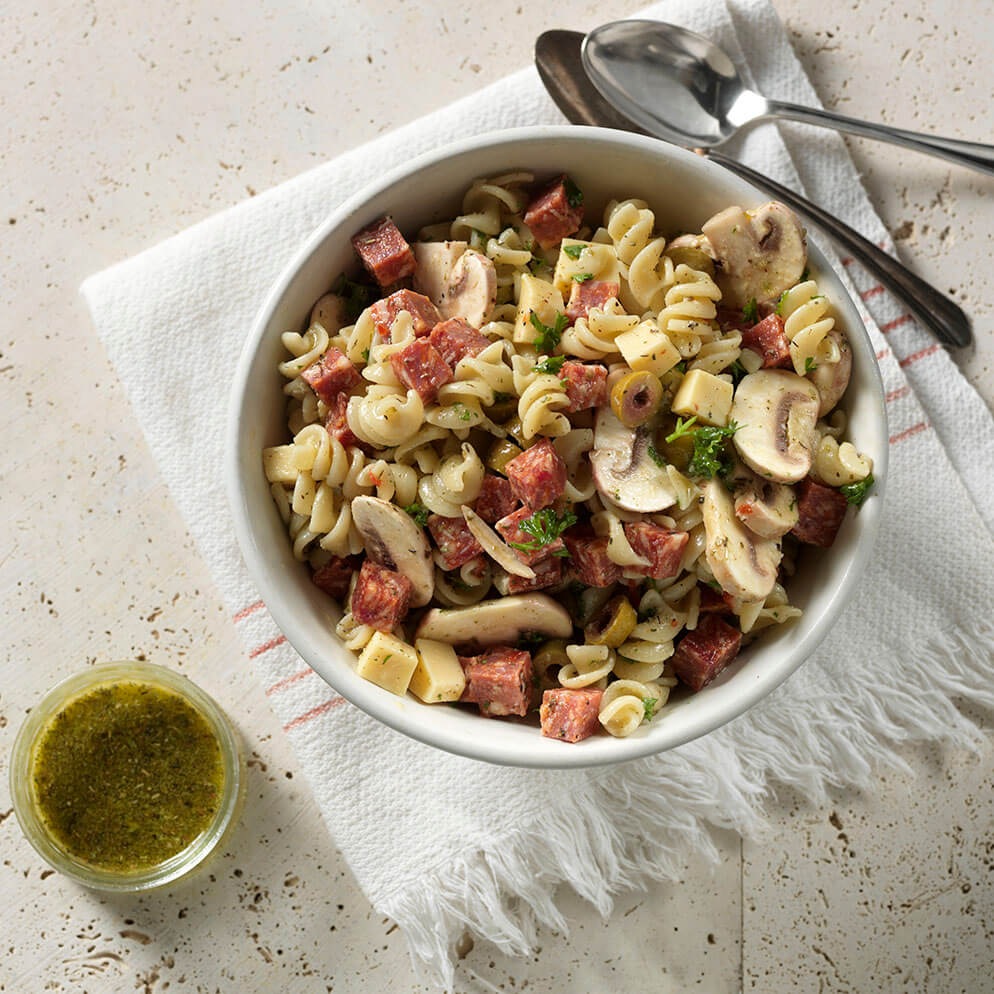 Pasta salad gets REAL with authentic Italian ingredients and a zesty homemade dressing.
Ingredients:
2-½ cups (625 mL)
Rotini pasta
1-½ cups (375 mL)
sliced fresh mushrooms
¾ cups (175 mL)
cubed Genoa salami
½ cup (125 mL)
Provolone cheese, cubed
½ cup (125 mL)
sliced ripe olives
¼ cup (50 mL)
cider vinegar
¼ cup (50 mL)
ReaLemon® Lemon Juice
½ cup (125 mL)
olive oil
¼ cup (50 mL)
grated Parmesan cheese
2 tbsp (30 mL)
sugar
¾ tsp (4 mL)
minced garlic
2 tsp (10 mL)
dry mustard
2 tsp (10 mL)
Italian seasoning
Directions:
Cook pasta, drain and rinse. In large bowl, combine cooked Rotini, mushrooms, salami, Provolone cheese and olives; mix well. In medium bowl, combine vinegar, ReaLemon®, oil, Parmesan cheese, sugar, garlic, mustard and seasoning; mix well. Pour over Rotini mixture; mix well. Cover; refrigerate for 4 hours or overnight to blend flavours. Refrigerate unused servings.
Serves 6 to 8.