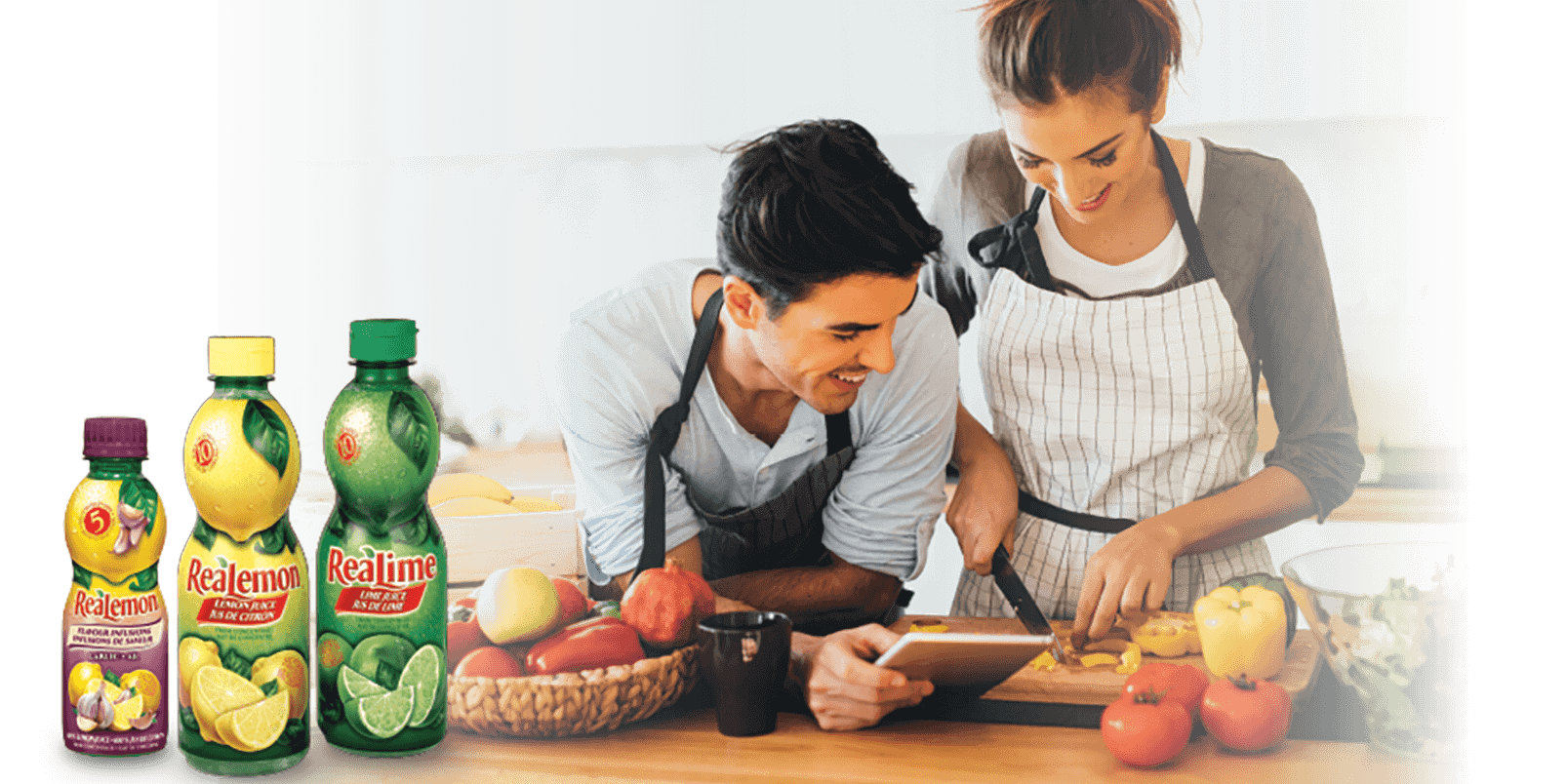 Pasta with asparagus & lemon mascarpone sauce
Prep time: 10 minutes
Skill level: Intermediate
---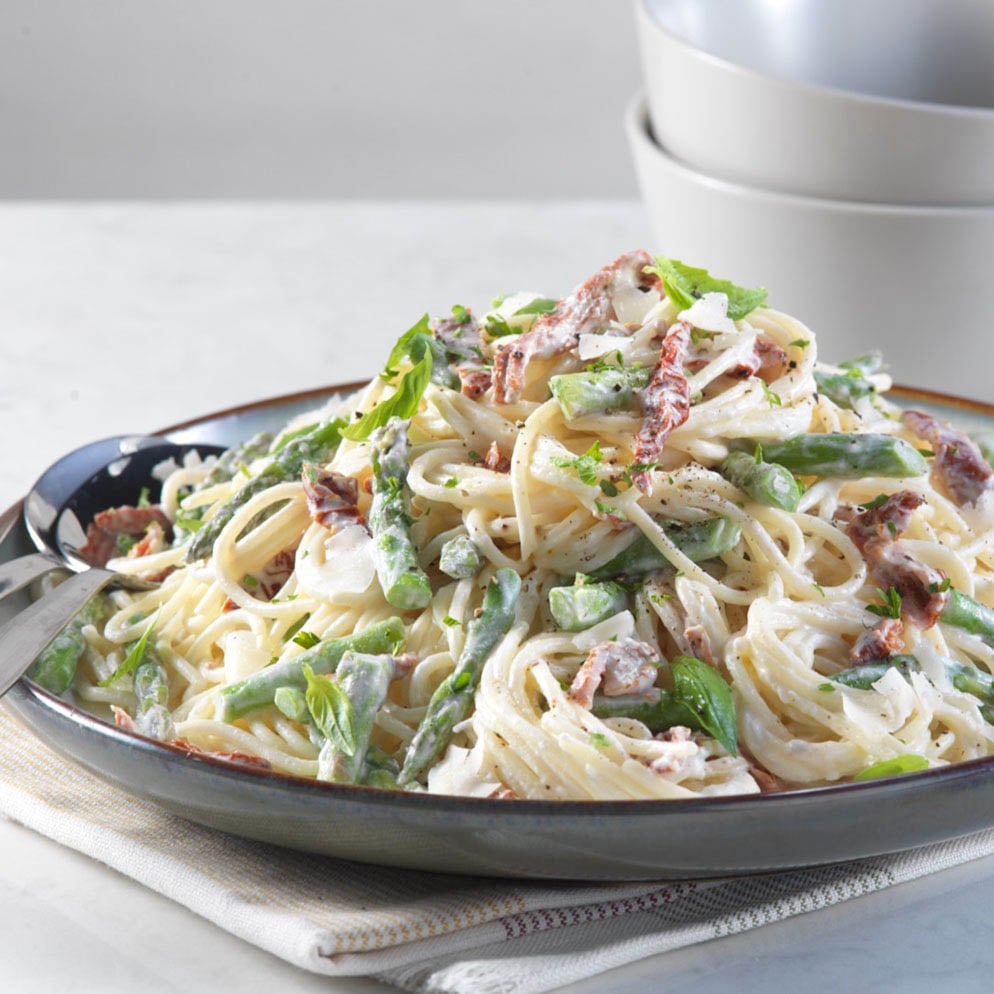 This elegant pasta supper comes together in minutes and has bright lemony flavour.
Ingredients:
½ bunch (300 g)
asparagus, woody stems trimmed
12 oz (380 g)
spaghettini noodles
1 cup (250 mL)
mascarpone cheese
¼ cup (50 mL)
ReaLemon® Flavour Infusions - Garlic
⅔ cup (150 mL)
grated Parmesan cheese (plus extra for serving)
⅓ cup (75 mL)
very thinly sliced, oil packed sun-dried tomatoes
¼ cup (50 mL)
each chopped basil and parsley
½ tsp (2 mL)
each salt and freshly ground black pepper
Directions:
Slice asparagus spears in half crosswise then again lengthwise (or thirds if very thick).
Cook spaghettini in a large pot of boiling, well-salted water according to package timing. Add asparagus during the last 3 minutes of cooking. Measure out 1 1/2 cups (375 mL) of the cooking water before draining pasta.
Return drained pasta and asparagus to pot. Add mascarpone, ReaLemon® Flavour Infusions - Garlic, and 1 cup (250 mL) reserved cooking water; tossing until pasta is well coated. Add Parmesan, sun-dried tomatoes, basil, parsley, salt and pepper; tossing to combine. (Adjust consistency with additional pasta water as needed.) Serve immediately, with extra cheese at the table.
Makes 6 servings.
Tips:
Use any pasta cut you prefer.