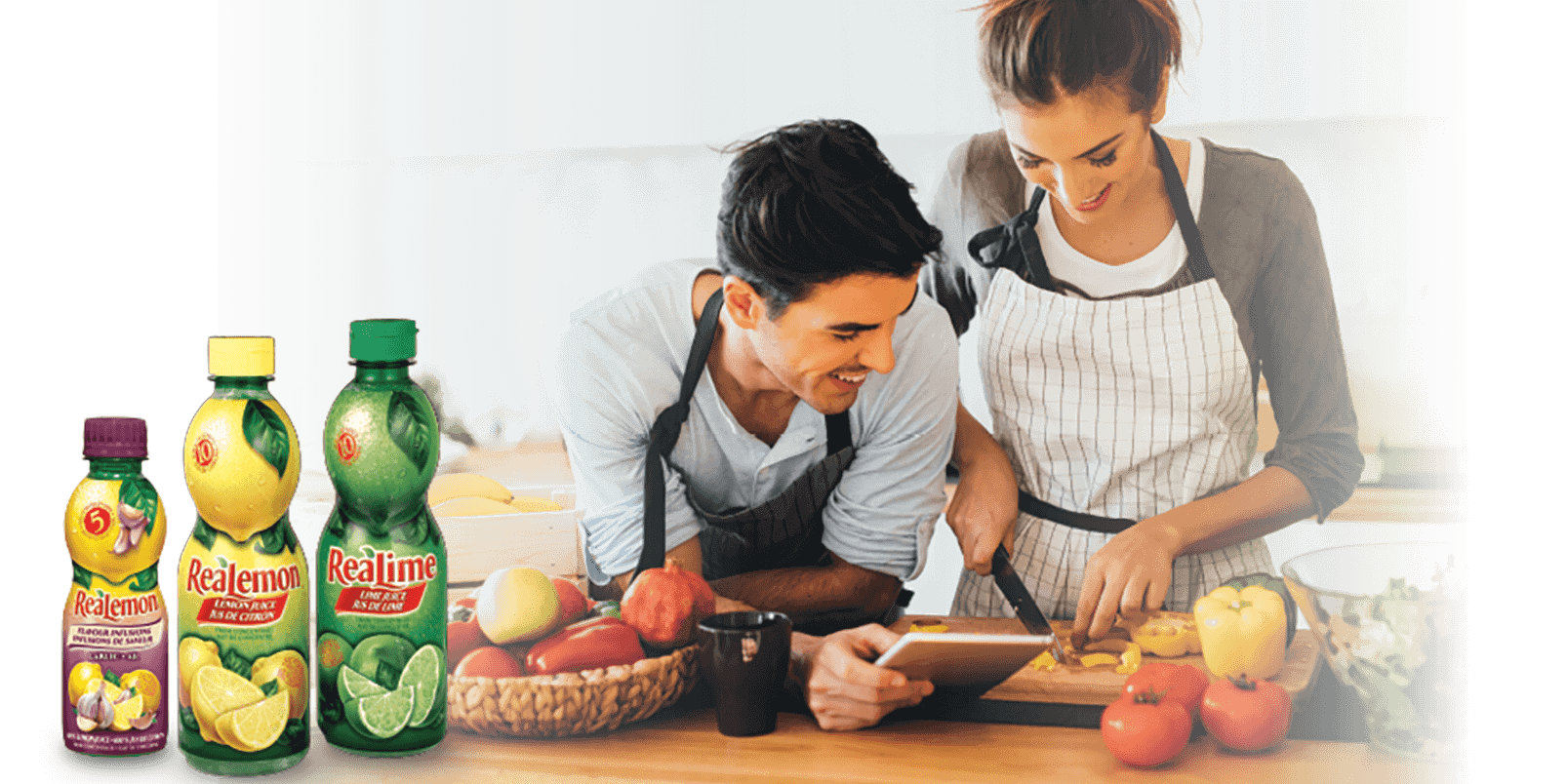 Prep time: 30 minutes
Skill level: beginner
---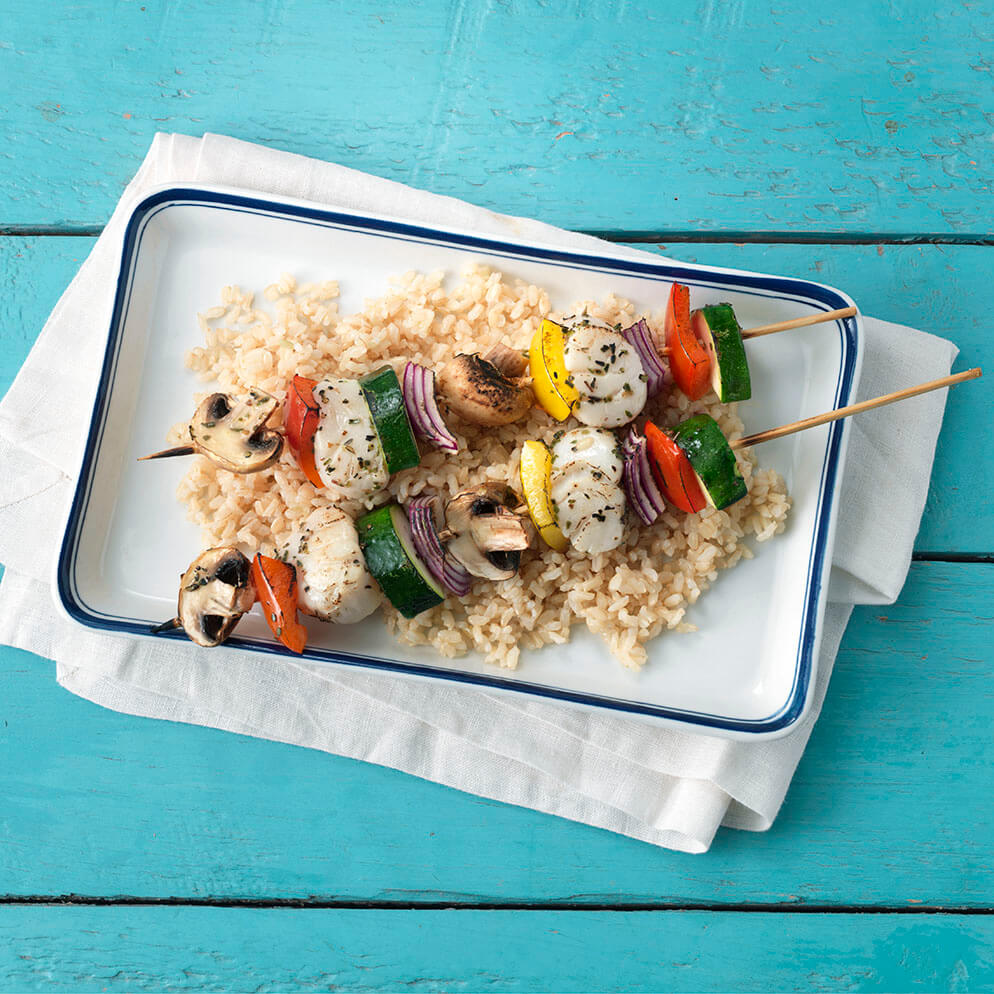 Fresh herbs and veggies add a punch of flavour to tender scallops.
Ingredients:
¼ cup (50 mL)
ReaLemon® Lemon Juice
2 tbsp (30 mL)
vegetable oil
1 tsp (5 mL)
oregano
½ tsp (2 mL)
basil
1
clove garlic, finely chopped
⅛ tsp (0.5 mL)
salt
1 lb. (500 g)
medium scallops
8 oz (250 g)
fresh mushrooms
2
small zucchini, cut into chunks
2
small onions, cut into wedges
½
red, yellow or green pepper, cut into bite-size pieces
Directions:
In a shallow dish, combine ReaLemon®, oil and seasonings; add scallops. Toss gently to coat. Cover, marinate in refrigerator for 30 minutes to 1 hour, stirring occasionally.
Skewer scallops alternately with vegetables. Grill or broil as desired, basting with marinade during first half of cooking.
Makes 4 servings.
Tip: To allow for even cooking, cut vegetables to similar size as scallops.