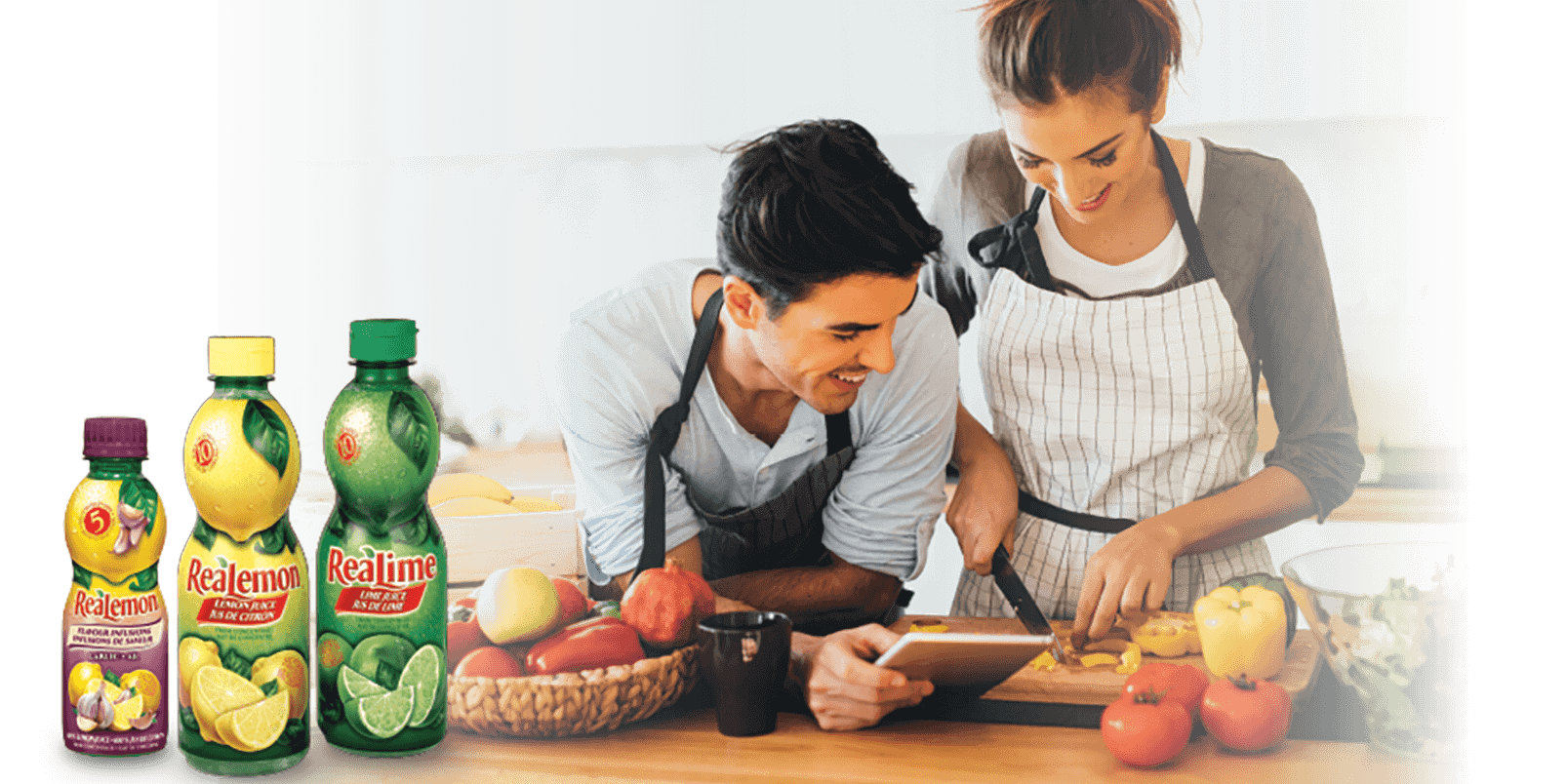 Prep time: 15 minutes
Skill level: Intermediate
---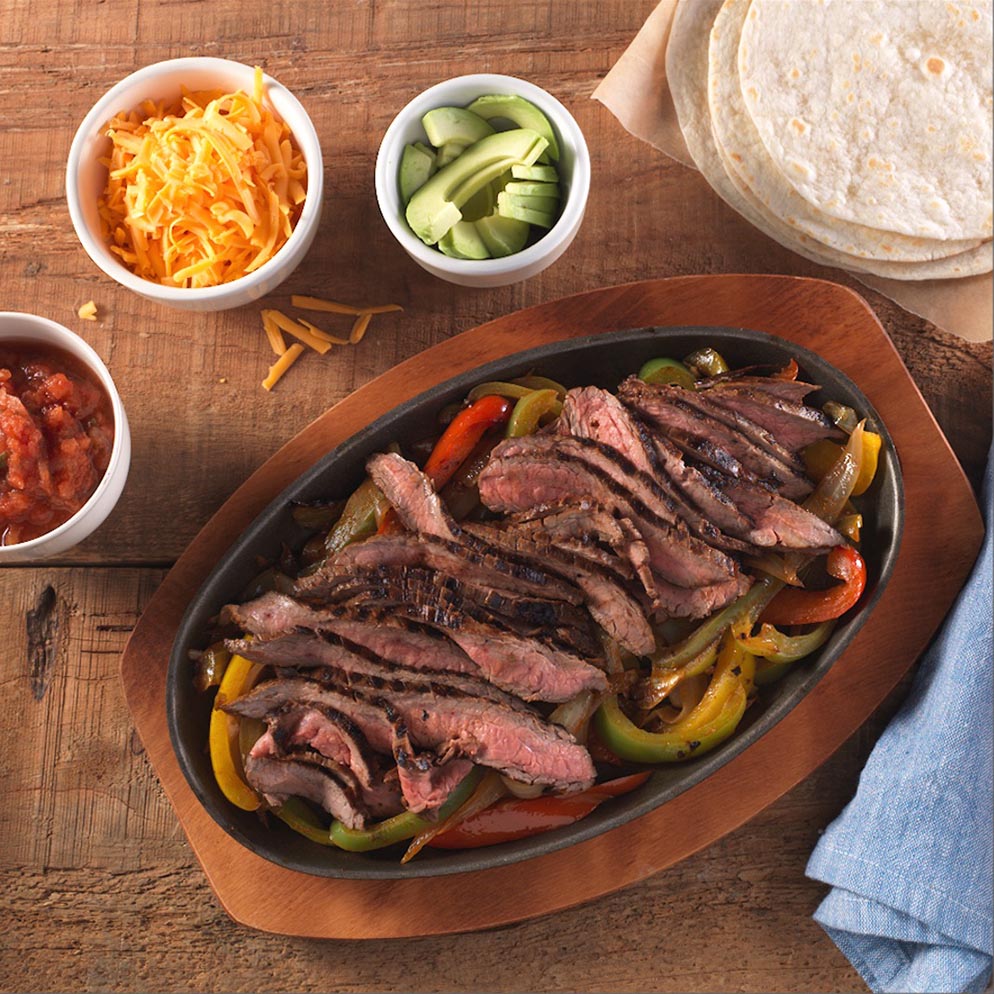 A bold lemony marinade flavours both the steak and vegetables in this fun family dinner.
Ingredients:
⅓ cup (75 mL)
ReaLemon® Flavour Infusions - Garlic
¼ cup (50 mL)
canola oil
2 tbsp (30 mL)
honey
1 tbsp (15 mL)
Worcestershire sauce
2
green onions, finely chopped
1 tbsp (15 mL)
mild chili powder
1 tsp (5 mL)
each ground cumin, coriander and smoked or sweet paprika
½ tsp (2 mL)
each salt and freshly ground black pepper (approx.)
1
flank steak (1 1/2 lb/750 g)
1
large Spanish or white onion, sliced
2
bell peppers, sliced
Fajita fixings such as soft flour tortillas, grated Cheddar cheese, salsa,sour cream, avocado or cilantro
Directions:
Whisk ReaLemon® Flavour Infusions - Garlic with oil, honey, Worcestershire, green onions, chili powder, cumin, coriander, paprika, salt and pepper until well combined.
Measure out and set aside ⅓ cup (75 mL); pour remaining over flank steak in a shallow dish, turning to coat. Marinate for at least 1 hour or up to 8 hours.
Preheat grill to medium-high. Place a grill basket on one side of grate. Toss onion and peppers with reserved marinade in a large bowl. Grill vegetables in grill basket, stirring often, for 10 minutes or until tender and browned. Return to bowl and toss with residual marinade from bottom of bowl.
Remove steak from marinade (discarding marinade). Season with additional salt and pepper to taste. Grill steak, directly on grate, for 4 minutes per side for medium-rare or until cooked to preferred doneness. Rest steak for 5 minutes. Slice steak thinly and serve with grilled vegetables and fajita fixings as desired.
Makes 6 to 8 servings.
Tips:
If you don't have a grill basket you can line the grate with greased, heavy- duty aluminum foil instead.
To prepare indoors, prepare steak in a cast iron skillet and the vegetables in a second large, nonstick skillet.
For smaller families, cut the steak in half and freeze in the marinade to prepare on another day. Thaw overnight in the refrigerator before grilling.