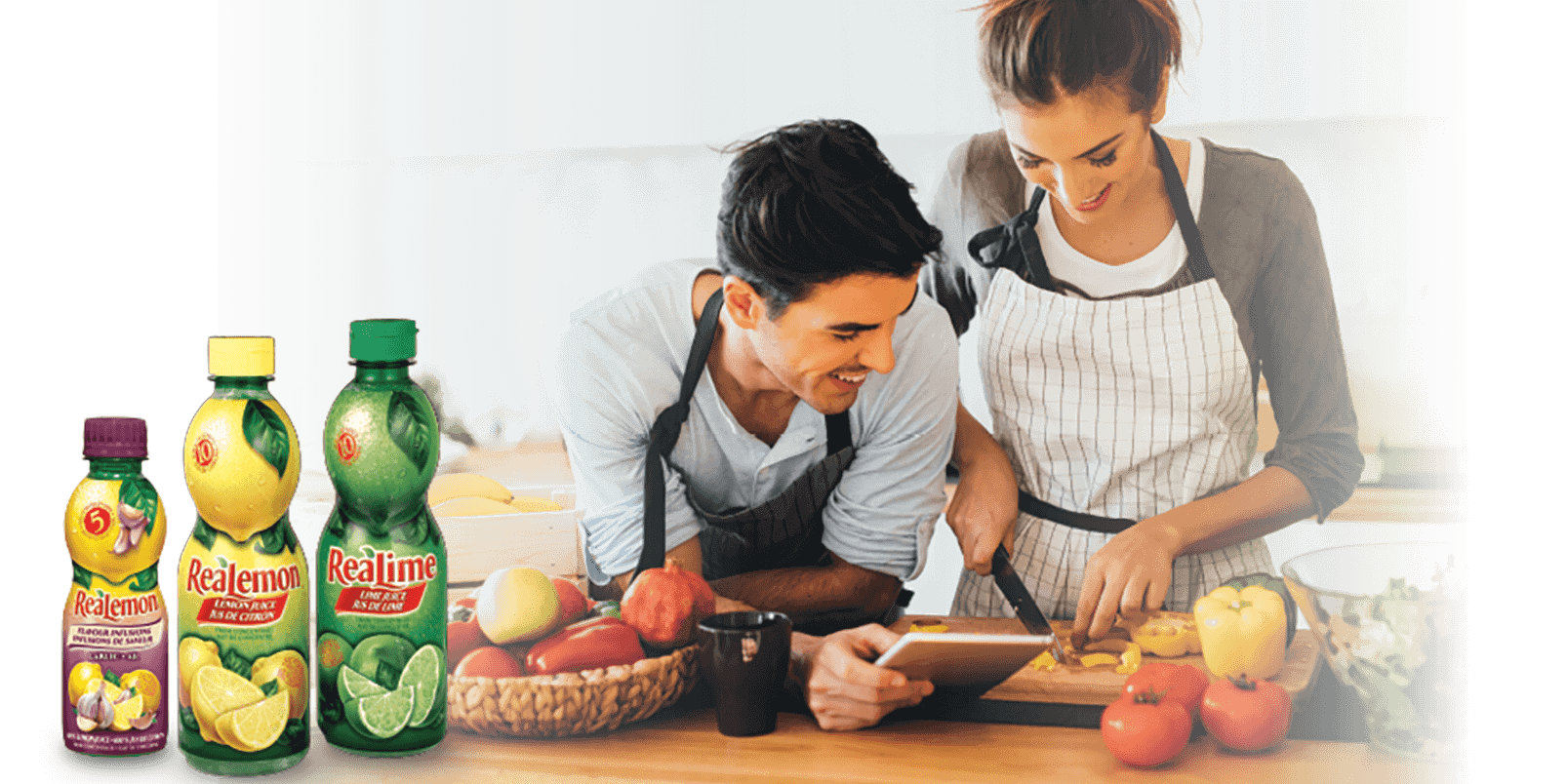 Prep time: 35 minutes
Skill level: intermediate
---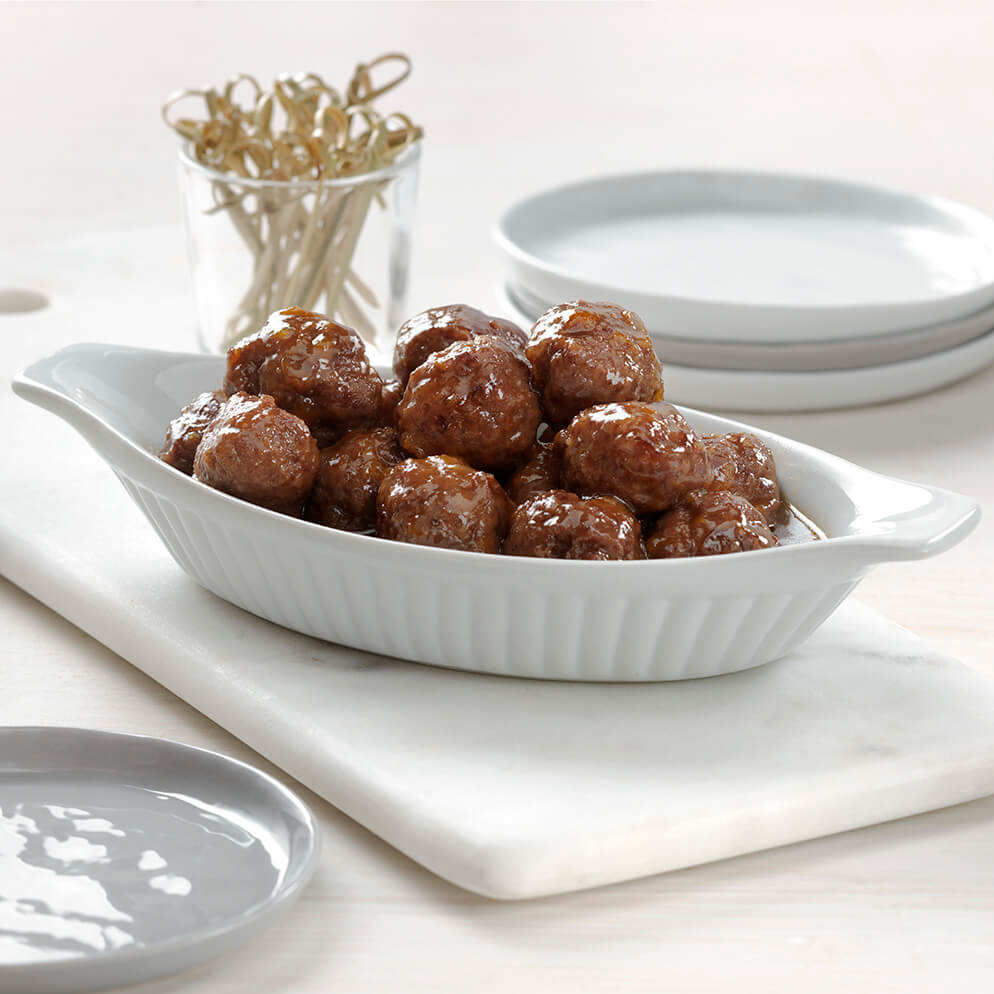 Apricot preserves add a touch of sweetness to these tangy meatballs. Perfect for a crowd or an easy weekday dinner.
Ingredients:
1-½ lbs (750 g)
lean ground beef
¾ cup (175 mL)
bread crumbs
1
egg, slightly beaten
4 tsp (20 mL)
beef-flavoured instant bouillon
1 cup (250 mL)
apricot preserves
¼ cup (40 mL)
ReaLemon® Lemon Juice
Directions:
In bowl, combine meat, bread crumbs, egg and 2 teaspoons (10 mL) bouillon; shape in 1-1/4" (3 cm) balls. In large skillet, brown meatballs. Remove from pan; pour off fat. In skillet, combine preserves, ReaLemon® and remaining 2 teaspoons (10 mL) bouillon. Over low heat, cook and stir for 15 minutes. Add meatballs; simmer uncovered for 10 minutes.
Makes about 2 dozen meatballs.