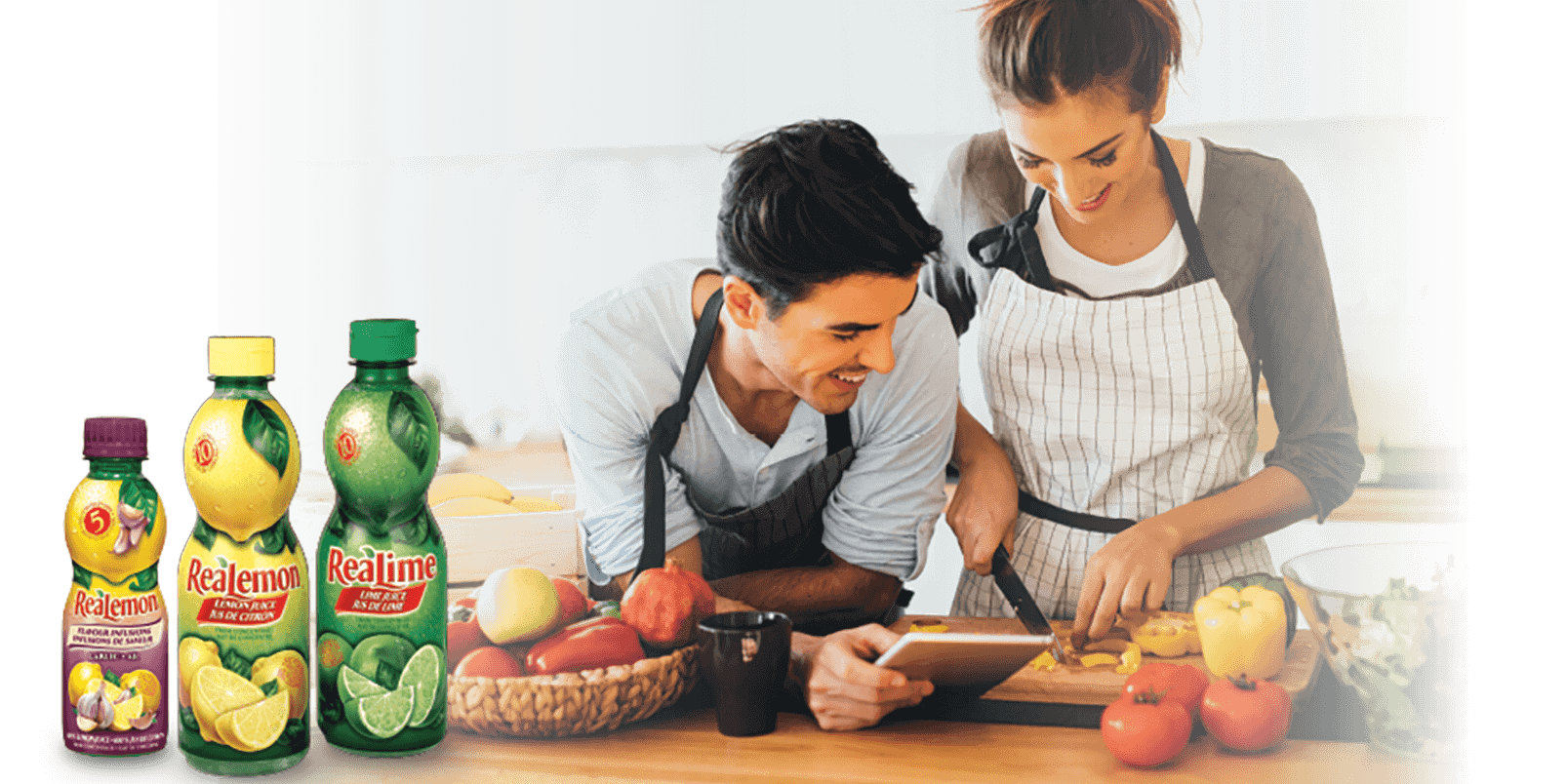 Prep time: 20 minutes
Skill level: Intermediate
---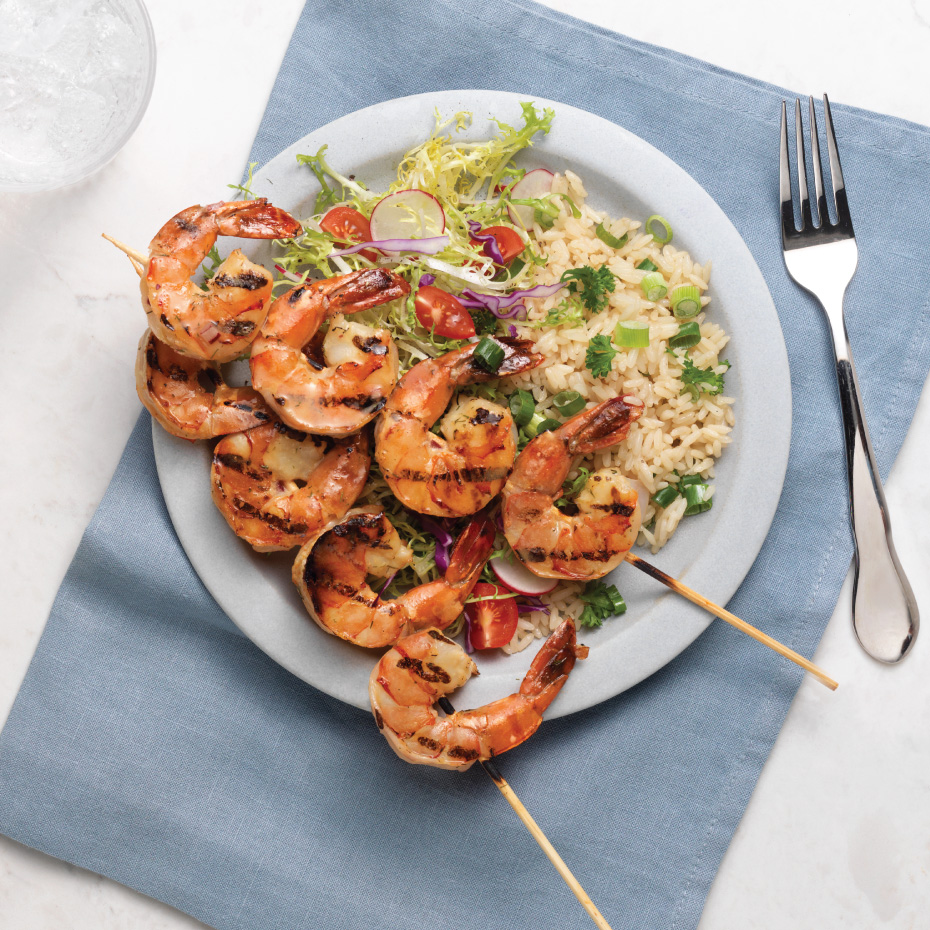 Impress your guests with these flavourful marinated, grilled Sweet Mustard Shrimp! Great served as an appetizer or pair with sides for a delicious main course.
Ingredients:
1/3 cup (75 mL)
extra virgin olive oil
1/3 cup (75 mL)
Dijon mustard
2 tbsp (30 mL)
red wine vinegar
1/4 cup (50 mL)
firmly packed light brown sugar
1/4 cup (50 mL)
ReaLemon® Lemon Juice
1/4 tsp (1 mL)
dried dill
1/2
red onion, diced
2 lbs (1 kg)
large fresh shrimp, peeled and deveined
Directions:
Whisk olive oil and next 5 ingredients in a large bowl. Stir in onion. Reserve ½ cup (125 mL) mixture. Toss shrimp with remaining olive oil mixture; cover and chill for 30 minutes. Remove shrimp from marinade, discarding marinade. Thread shrimp onto skewers.


Grill over medium heat for 5 to 7 minutes or until shrimp turn pink. Toss with reserved ½ cup (125 mL) olive oil mixture before serving.


Makes 6 servings.