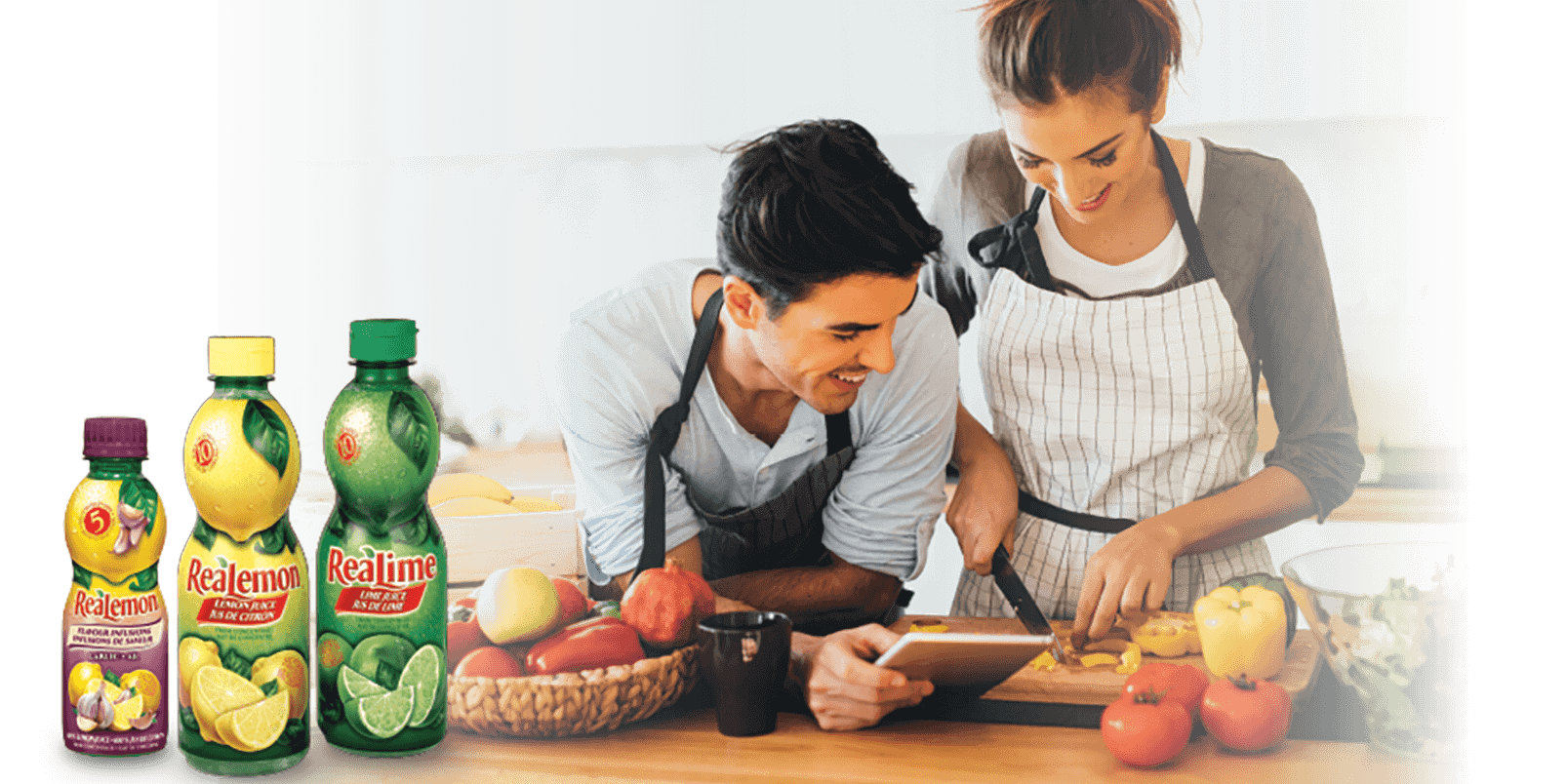 Tarragon-Lemon Roast Chicken
Prep time: 15 minutes
Skill level: intermediate
---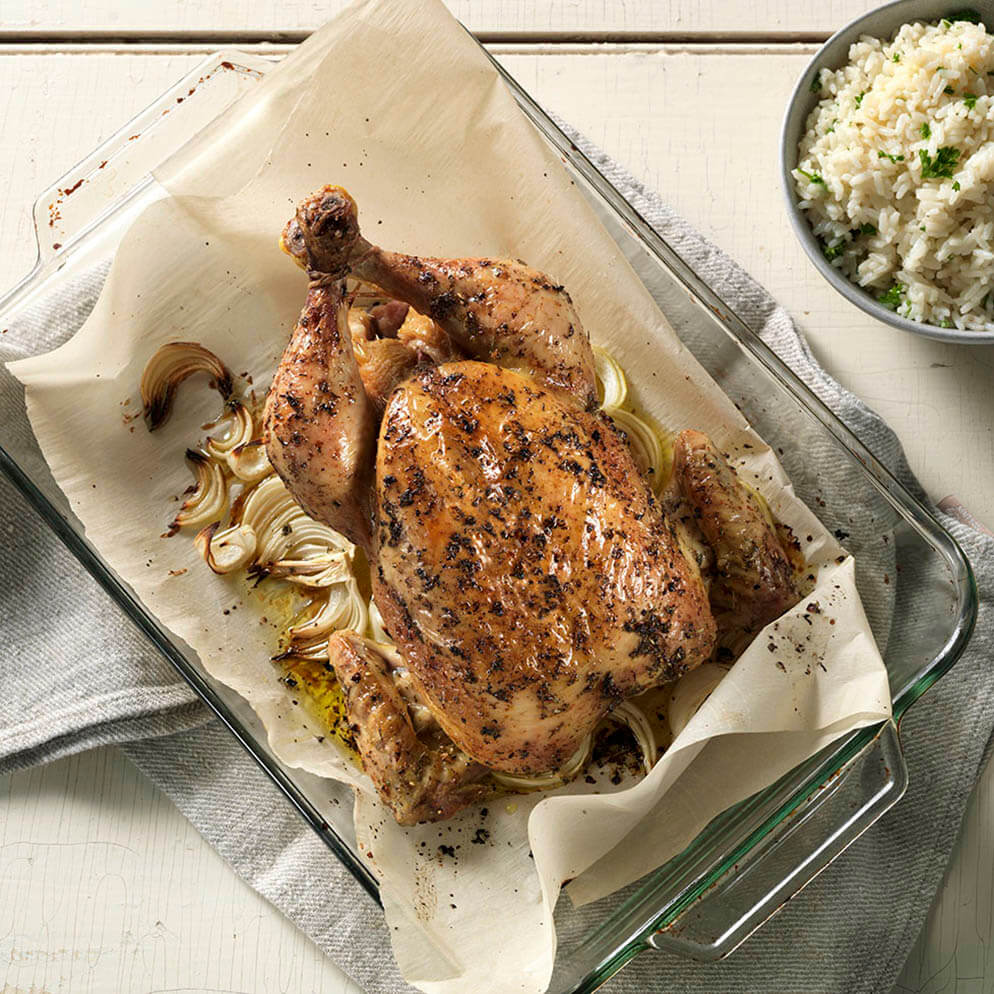 Tarragon and lemon - the perfect pair to take your roast chicken to the next level.
Ingredients:
1
whole broiler-fryer chicken (2-1/2 to 3 lb/1.25 to 1.5 kg)
⅓ cup (75 mL)
ReaLemon® Lemon Juice
1 tbsp (15 mL)
olive oil
¾ tsp (4 mL)
dried tarragon or 1 tsp (5 mL) dried basil, crushed
2
cloves garlic, finely chopped
½ tsp (2 mL)
salt
¼ tsp (1 mL)
pepper
Directions:
Preheat oven to 375°F (190°C). Rinse chicken; pat dry. Skewer neck skin to back; tie legs to tail. Twist wings under back. Place breast side up, on rack in shallow roasting pan.
Combine ReaLemon®, oil, dried tarragon or basil, garlic, salt and pepper in a small bowl. Brush half of the mixture over the chicken.
Insert a meat thermometer into the center of the inside thigh muscle, if desired (bulb should not touch bone). Bake chicken, brushing occasionally with remaining lemon mixture, for 1 to 1-1/4 hours or until drumsticks move easily, juices run clear and thermometer registers 180°F to 185°F (80°C to 85°C). Remove from oven; cover and let stand 10 minutes before carving.
Makes 4 servings.